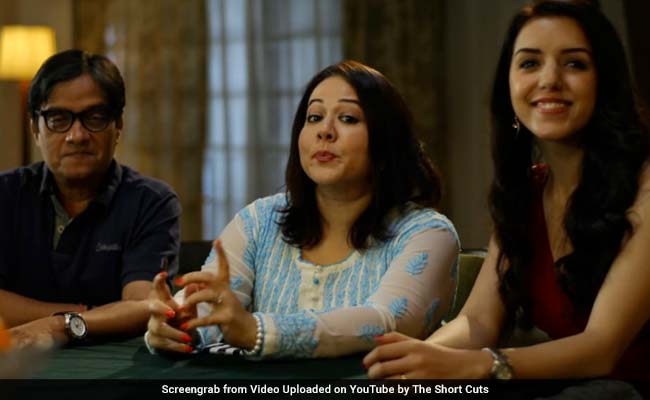 New Delhi:
Dekhne Mein Kya Harj Hai
is a short film that's sure to make both parents and their children smile. A technology-friendly mom, a worried dad and a 31-year-old daughter who is not ready to get married - all these characters come together to make this 6 minutes, 51 seconds video an entertaining watch from beginning to end.
The movie raises important questions about a woman's freedom of choice in an arranged marriage scenario, and provides answers too. Mayuri, the defiant daughter, just promoted to Head of Marketing at her company, is not ready to settle down. Her hapless dad, worried about her getting on in age, presses her to meet a suitable man of their choice. And what does her mom do? A nice little bit of reverse psychology to convince her daughter.
Since being shared online on March 6, the
Dekhne Mein Kya Harj Hai
has collected over 8 lakh views on YouTube. Power-packed performances by Brijendra Kala as the father, Ayesha Raza as the mother and Priya Chauhan as the daughter make this movie a must-watch. "This is so sweet.. This proves that parents are always aware of their child's choice," says one commenter. "Arranged marriage couldn't be shown in a better way! Kudos," says another.
You can watch the delightful short film below:
What do you think of it? Do let us know using the comments section below.