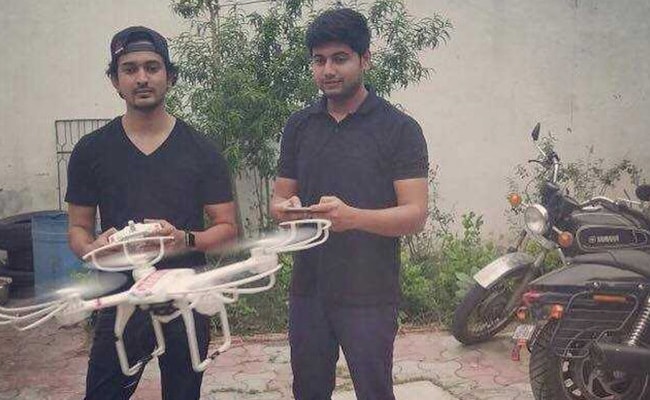 Online Kaka is a localized online food delivery platform in the City of Nawabs that wants to do something different... it wants to deliver your food to you with the help of drones. If they are successful in getting approval for this scheme, they could become the first such company in north India to do this, and only the second company in India after a
pizza delivery chain in Mumbai
. "The traffic conditions in Lucknow right now are very poor," says Vivek Kumar, the social media manager of the company, in a conversation with NDTV. "By using drones, we want to reduce the delivery time to 1/3rd of the current time, which is 45 minutes. It will also help us fight pollution caused by two wheelers."
Online Kaka is the brainchild of Ahad Arshad, 22, and Mohd Bilal, 23, who have been working on the project for the last one year and are in touch with authorities to get approval for it. "We have sent a letter to the DM of Lucknow asking for permission to let us to use drone for delivering food. The civil aviation ministry is also waiting for a nod from the Government of India," says Mr Kumar.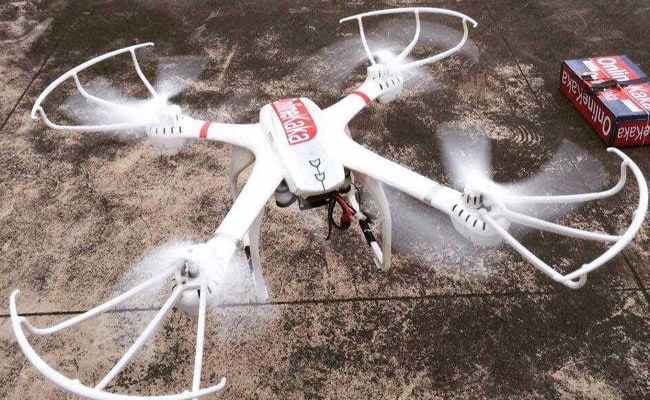 A video of the drone shared on Online Kaka's Facebook page demonstrates how the delivery system would work. "The drone video was shot on June 30 at Mahanagar, Lucknow. The test run was done using a box which had eatables. The company is working on increasing the lifting capacity of drones," says Mr Kumar.
Watch the video below:
The company, which was started in January 2016, also plans to expand to other areas of Uttar Pradesh.
What do you think of the concept? Let us know using the comments section below.Click for more
trending news