If you need an idea to hilariously irritate the people in your life, this video is what you need to see. It shows a woman royally annoying her friend with the funniest puns using products at a supermarket. Their video, posted on the Real Sarcasm Facebook page on June 14 has collected over 2.7 million views so far - and counting. It was originally posted in September last year by Facebook user
Trupti Purohit
.
The video shows Trupti running behind her friend Paresh at the supermarket. She can be seen picking up different products to ask him random questions.
For example - "Babe, babe,
ek mauka de de
," she says in the video holding up this item: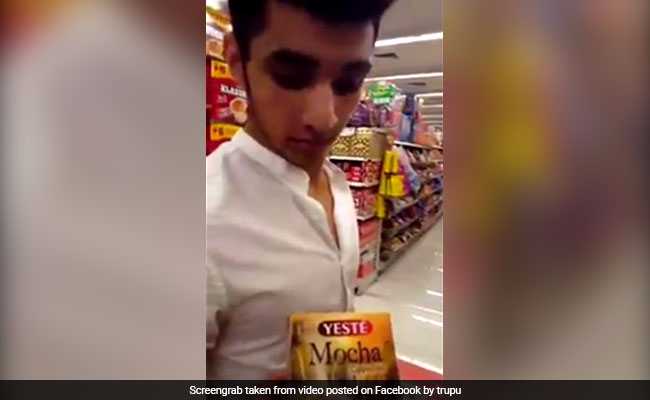 What makes the video even funnier is her friend's reaction to each pun. So just watch the video below, already.
On Facebook, people seem quite impressed with the video. Many are tagging their friends and telling them they too would try this the next time they are together. Several others are either saying they can relate to one of the friends in the video or know someone exactly like them.
Tell us what you think of the video in the comments section below. Click for more
trending news