New Delhi:
Actor Rishi Kapoor is known for being politically incorrect on Twitter. He doesn't mince words and has often complained that Twitter doesn't get his wisecracks. In the past, the 64-year-old has been accused of being abusive on Twitter, even to women.
This time, however, the actor was at the receiving end of an abusive tweet by a woman. The actor, in a tweet, mentioned how attempts have been made to improve India-Pakistan relations through the medium of films and sports, but 'Pakistan just wants hatred', he added. The tweet seemed to be a reference to Kulbhushan Jadhav, an Indian national accused of spying by Pakistan, who was sentenced to death today.
Following his tweet, a barrage of angry, mostly abusive, tweets from Pakistanis came the actor's way. A woman from Lahore tweeted to the actor, calling him 'f*****g ignorant'. That set off a war of words on Twitter with the actor asking the woman to mind her language.
See their conversation here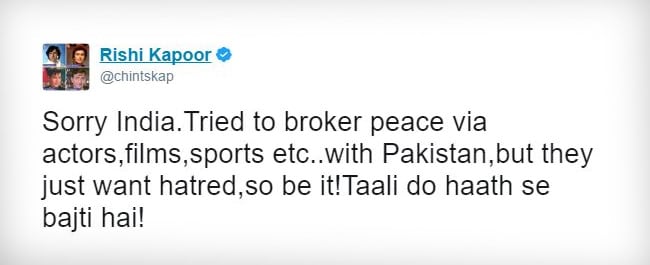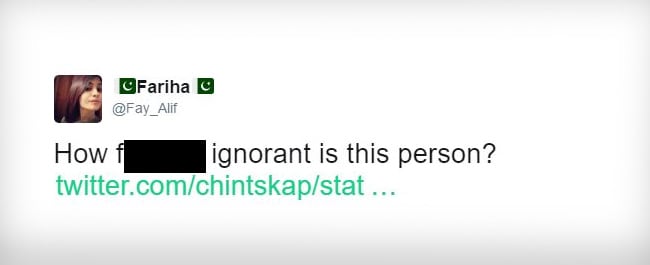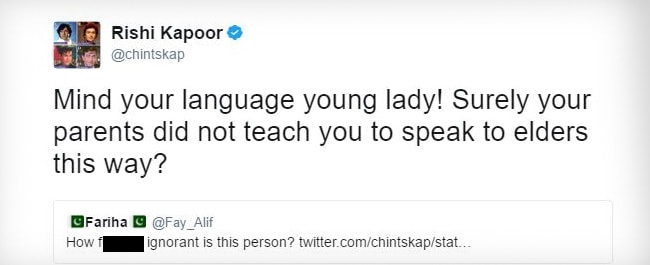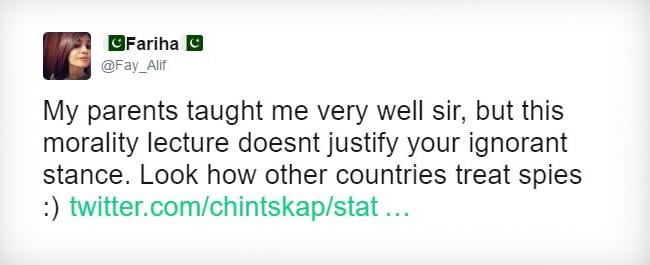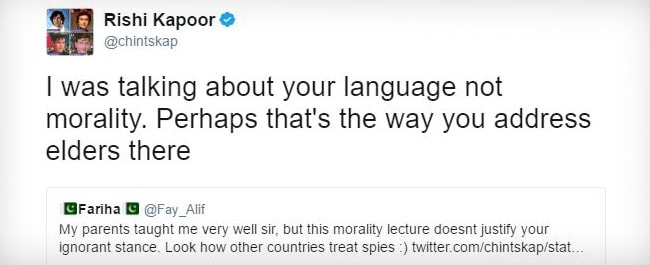 After the conversation, Mr Kapoor claimed the woman's tweets are unavailable but the she countered that saying he blocked her, hence her tweets are not visible to him.
These girls abuse and when exposed they make their tweets unavailable. Such is their conviction lol

— Rishi Kapoor (@chintskap) April 10, 2017
Click for
more trending stories
.
For the latest News & Live Updates on Election Results from each assembly constituency in Madhya Pradesh, Rajasthan, Mizoram, Chhattisgarh, Telangana, like us on Facebook or follow us on Twitter for updates.