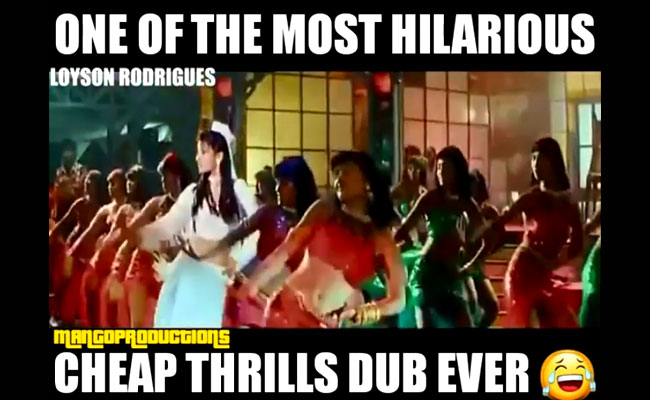 It's time to turn that frown upside down and roll out the party favours - Friday is finally here. And we have just the thing to help you kick start your day/weekend with big old smile.
Prepare to be amazed - this right here is easily the best
Cheap Thrills
version you've seen yet. Like you've probably seen before, this version only features the song synced to a whole different video track -
Tu Cheez Badi Hai Mast Mast
from
Mohra
.
This mashup shows Raveena Tandon doing thumkas to Sia's track. And joining her are, of course, Akshay Kumar and Paresh Rawal.
Whoever edited this video deserves a medal. Since being shared on November 15, the video has collected over 2.8 million views, some 44,000 reactions and almost 41,000 shares.
So sit back, enjoy and sing along (because this is important) -
Baby, I don't need dollar
(rupees in our case)
bills to have fun tonight.
Words that are deeply meaningful in this era of banned currency.