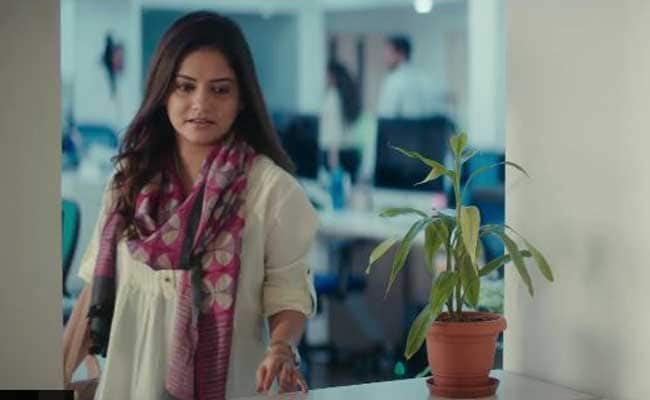 NEW DELHI:
Imagine going to work one day, walking up to your work station and realising it's been cleared out without prior intimation to you. Sounds both frightening and annoying, right? That's exactly what this woman feels in this advertisement going viral. It shows her reaching her desk, only to find it empty. Only, her shock is far more than any other person in her situation since she's also pregnant. But before you start fuming, let us tell you that this little story has a happy ending.
The video begins by showing people at a workplace setting some new rules and fixing certain things at their office. The boss tells the peon he needs to serve water and food every half hour during long meetings. Another employee asks him get an exhaust fan fixed in their bay. Her co-worker calls in for a special chair to be placed on a lower floor. Meanwhile, the peon is also shown clearing someone's desk and putting their things away.
The next day, that same pregnant woman we mentioned earlier comes to work. Shocked at finding her desk empty, she proceeds to speak to her company's HR. However, on her way, she spots her name on the door of a new cabin. When she enters it, she realises her belongings have been moved to this new office - a gift for the mom-to-be from her second family.
"Becoming a mother is not easy. We're just trying to make it less difficult for you," her boss tells her.
The ad, for a home pregnancy kit brand, comes days before Mother's Day. Since being shared on May 1, the video has collected over 2.2 million views on YouTube. Take a look:
Tell us what you think of the video in the comments section below.
Click here
for more trending stories