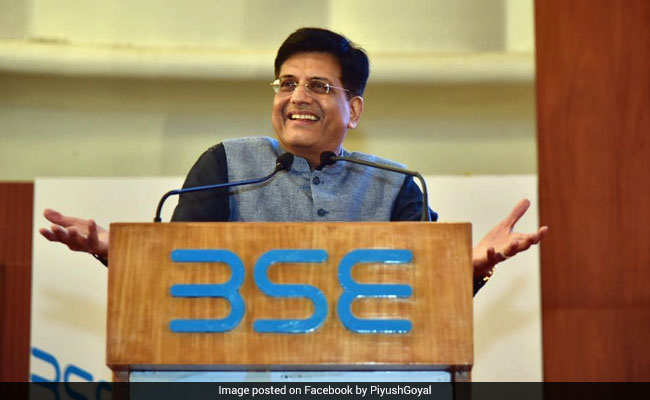 New Delhi:
Union Minister Piyush Goyal is being trolled on Twitter for a post celebrating an important milestone for the Narendra Modi government -- the
electrification of all villages in the country
, which was announced on Sunday. The former power minister tweeted two satellite images of India, taken at night, in what appeared to be a before-and-after scenario. But within hours, hundreds of Twitter users rushed to contradict him.
Under the decisive leadership of PM @NarendraModi India has finally been able to electrify all its villages before the set target date. With the elimination of darkness from the lives of fellow Indian villagers, we commit ourselves to building a new and #PowerfulIndiapic.twitter.com/TJ8irmx4tk

— Piyush Goyal (@PiyushGoyal) April 29, 2018
The images Mr Goyal tweeted were
genuine images of India released by US space agency NASA
. The trouble is, they did not portray the situation before and after Saturday's electrification of Manipur's Leisang village. The US space agency had released the first photograph in 2012. The second was released last year but is from 2016 and aims to highlight the patterns of human settlement.
The images Mr Goyal used are
composite images showing how cities have grown and populations have spread in India
.
Mr Goyal's tweet, which went viral with over 2,000 retweets in a couple of hours, did not mention NASA.
The backlash was not long in coming.
This is the same fake image that is shared after every Diwali.

Entire BJP govt relies heavily on Photoshop and fake news. How about doing some real work.https://t.co/LcDfUlM4uf

— Keerthi (@TheDesiEdge) April 29, 2018
Courtesy: Whatsapp international news

— Aftab (@AFTAB__ANSARI) April 29, 2018
And somehow, satellite image with no mention of when it was taken is given as proof. Please show something more concrete than this

— Matt (@math_welime) April 29, 2018
Last year, NASA released global composite maps of the Earth's "night lights". According to the US space agency, their team wrote code that picked the clearest night views each month, ultimately combining all the pictures to come up with the two images from 2012 and 2016. In 2017, NASA released the composite image from 2016 as well as a revised image from 2012.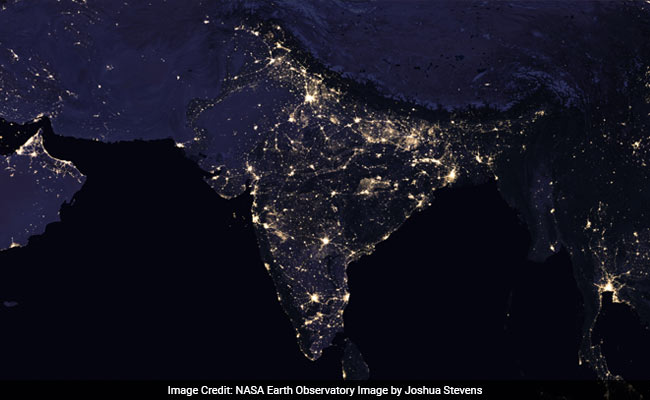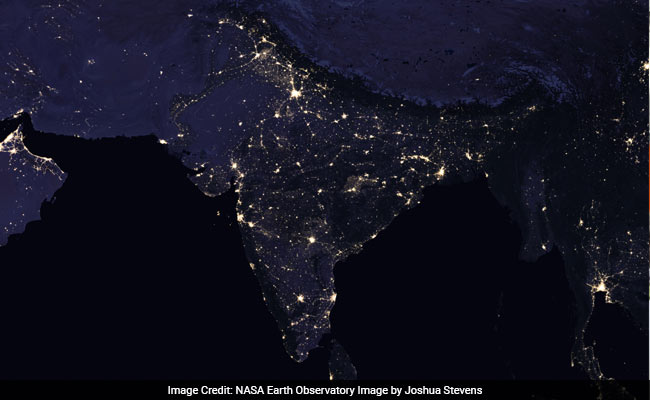 Satirist Akash Banerjee pointed this fact out to the Railway and Coal Minister.
Congrats on this massive achievement Sir!
But @PiyushGoyal, do ask ur Social Media team to double check the source & date of image used to showcase #PowerfulIndia
Looks suspiciously as bright as the image #NASA released in 2012 -that was before India emerged from the dark ages. pic.twitter.com/DAc4x7LAfZ

— Akash Banerjee (@akashbanerjee) April 29, 2018
The minister is yet to respond to the controversy.
On Sunday morning, Prime Minister Narendra Modi announced that the mammoth task of bringing electricity to every Indian village was finally achieved. PM Modi tweeted that Leisang, a village in the Senapati district of Manipur, was the last to receive electricity on Saturday.
In 2015, during his Independence Day speech, PM Modi promised that in 1,000 days all villages where electricity was yet to reach, would have power.
A village is considered electrified if it has basic electrical infrastructure and 10 percent of its households and public places have electricity. This, of course, is not the same as every house being electrified.Click for more
trending news