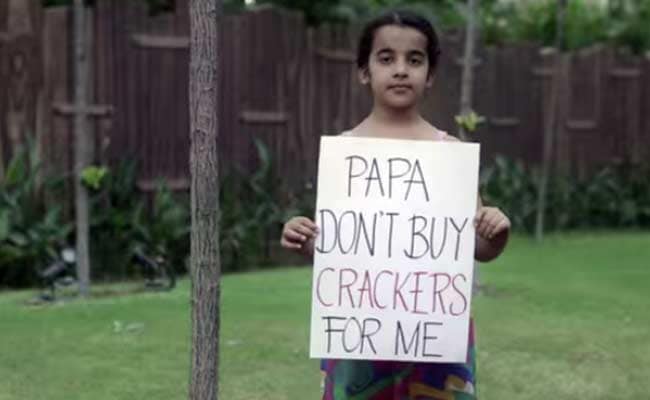 A sweet-bitter nip in the air, decorative lights, packed malls and surprise visits from family and friends - it's Diwali week and festivities are in full swing.
It's a time of rejoicing and celebrating - but only too often, the noise and smoke that Diwali brings with it pollutes the very joy that is meant to light up our lives. Diwali is, after all, the festival of lights, not of noise.
Like every year, let's rejoice but let's also make an effort to do away with things that make this beautiful festival less enjoyable, for us and others.
Old Delhi Films' latest video on YouTube encapsulates in about two minutes what could make Diwali more special.
Watch: