Two days ago, Rupi Kaur, who describes herself as a Sikh poet in Canada, posted an image on Instagram.
Instagram, however, thought the picture violated its 'Community Guidelines' and took it down immediately.
Was it a nude picture? No. Was it partially nude? No. Was it a sexually suggestive photo? No. Was it violent? Not at all.
It was a photo of a woman menstruating, her bed sheet stained with her blood.
Rupi, who is studying at the University of Waterloo, Canada, retorted on her Instagram account: "Help keep @instagram safe from periods. Their patriarchy is leaking. Their misogyny is showing. We won't be censored."
Rupi then re-posted the image , and Instagram took it down, once again.
A quick check at Instagram's 'Community Guidelines' tells you that these are the rules:
Post your own photos and videos.
Keep your clothes on.
Be respectful.
Don't spam.
Which one was Rupi breaking? None.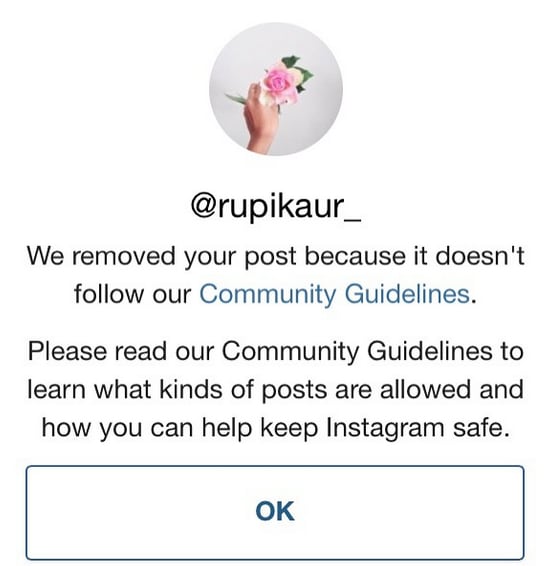 Her 53.2 k followers on Instagram supported her and criticised Instagram's move.
Rupi then took to Facebook, Tumblr and other social media accounts to share this message:
thank you Instagram for providing me with the exact response my work was created to critique. you deleted my photo twice...

Posted by Rupi Kaur on Wednesday, 25 March 2015
Soon, her open letter to Instagram went viral. Instagram, then put Rupi's photo back in place on Thursday.
Rupi shared this message on her Instagram account, thanking her followers and the supporters: