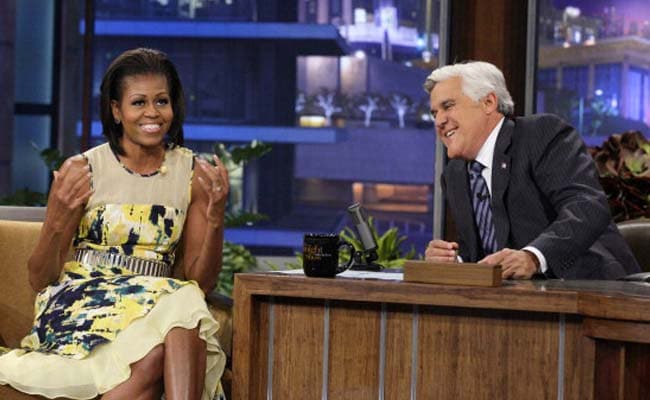 New Delhi:
Michelle Obama thrilled India by arriving in New Delhi wearing Rourkela-born Bibhu Mohapatra. However, this isn't the first time Mrs Obama has stepped out wearing the New York-based designer. She wore a spectacular pale yellow knee-length dress with navy brush strokes to The Jay Leno Show in 2012, as well as a floor-length white gown with black gauze and sequin detailing at the Black Caucus Foundation Annual Phoenix Awards dinner in September 2014. Across the world, Bibhu's creations are grabbing a lot of eyeballs - from our home-grown fashionista Sonam Kapoor to Academy Award-winner Lupita Nyongyo to Mad Men's Elisabeth Moss. We've listed out some of our favourite Bibhu Mohapatra looks.
Priyanka Chopra
Source
A fringed hemline and gold sequins on this metallic grey outfit grabbed a lot of eyeballs for this Bollywood actress at a Golden Globes after party
Jennifer Lopez
Source
A silk printed tube dress from Bibhu's Spring 2014 collection, Jennifer Lopez got the look down pat at the March of Dimes celebration.
Kareena Kapoor
Source
A fan of this designer, this was Kareena's second Bibhu Mohapatra outfit. The monochrome block dress was worn at one of the promotions for her film "Singham Returns"
Lupita Nyong'o
Source
She wore this full-skirted cocktail frock in ivory that had a bar code-like pattern of metallic gold and silver at the People and Time Magazine's White House Correspondents' Association cocktail party at the Astor Terrace of the St. Regis Hotel in Washington D.C.
Sonam Kapoor
Source
Sonam wore this fuchsia sequined outfit from Bibhu's Spring 2014 collection while promoting her film
Khoobsurat
Glenn Close
Source
This bandaged black and sequined outfit was what Glenn Close chose to wear for the 2013 Emmy Awards.
Hilary Swank
Source
The Million Dollar Baby star in a silk trench coat by the designer, on her way to tape the Late Show with David Letterman in New York
Elisabeth Moss
Source
This floor-length peach gown wowed the critics at the Emmy awards in 2010