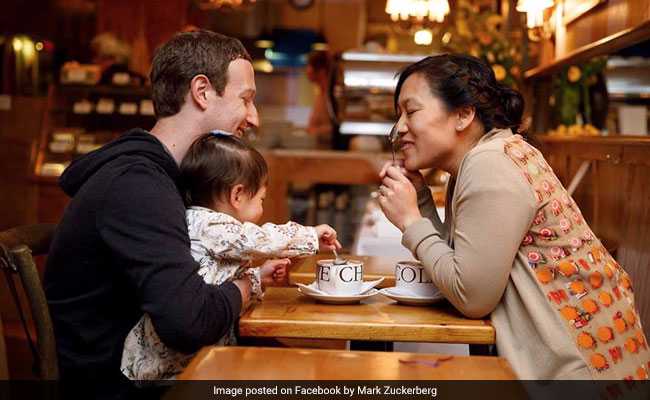 Facebook superboss Mark Zuckerberg is expecting his second child with wife Priscilla Chan and has decided to take two months of paternity leave when she's born. In a Facebook post that's winning lots of 'likes' and 'hearts', Zuckerberg announced that he would take two months leave when his 'new daughter' is born, just like he did when his daughter, Max, was born.
"This time, I'm going to take advantage of Facebook's option to take leave in parts. I'll take a month off to be with Priscilla and the girls at the beginning, and then we'll spend the whole month of December together as well," he says on Facebook. His post, since being shared some 13 hours before writing this, has collected over five lakh reactions and more than 13,000 shares so far - and still counting.
"At Facebook, we offer four months of maternity and paternity leave because studies show that when working parents take time to be with their newborns, it's good for the entire family," he says on Facebook. "And I'm pretty sure the office will still be standing when I get back," he adds.
The post is accompanied with a heartwarming photo of little Max trying to open a door as the family bog, Beast, stands next to her.
Zuckerberg's post seems to have touched a chord with many on Facebook and has collected over 20,000 comments so far.
Click for more
trending news