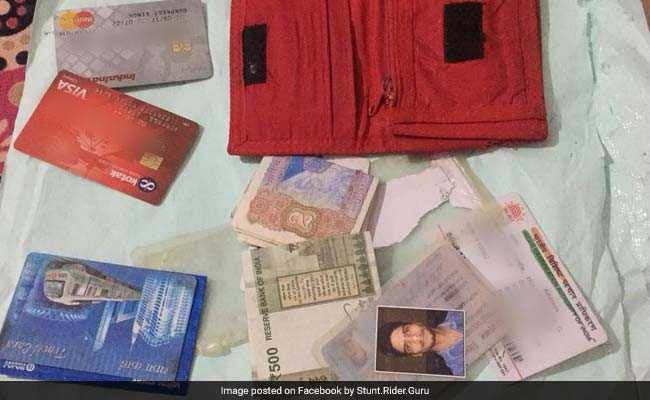 New Delhi:
Gurpreet Singh is one lucky man, and he knows it. The 24-year-old, who lost his wallet while travelling on the Delhi Metro, was one of the few lucky ones to get it back - all thanks to a Good Samaritan. According to his widely-shared Facebook post, Gurpreet received his wallet in the mail - all the contents intact - eleven days after he lost it on March 15.
"I was travelling to Lajpat Nagar from the Central Secretariat," he said in a statement to NDTV. "It was only when I exited the Lajpat Nagar metro station that I realised my wallet was not in my pocket."
Gurpreet immediately went to the customer care and was told to wait for a few minutes till the train reached its final stop at Sarita Vihar. However, metro officials did not find his wallet on the train.
"On 26th march I received a parcel from India Post, which had my wallet and a letter," said Gurpreet.
His wallet had been found by another passenger, a Noida resident named Siddharth Mehta, who returned it with all the money and documents intact.
"I found your wallet on the Delhi Metro and I'm sending you the same," said the letter accompanying the wallet. "Be careful next time brother," wrote Siddharth, signing off with a smiley.
Gurpreet's
post
to thank Siddharth has collected many positive comments praising Siddharth. "Humanity is alive brother," writes one commenter. "That's nice. Humanity exists," says another.
The two are now planning to meet tomorrow.
Click for more
trending news