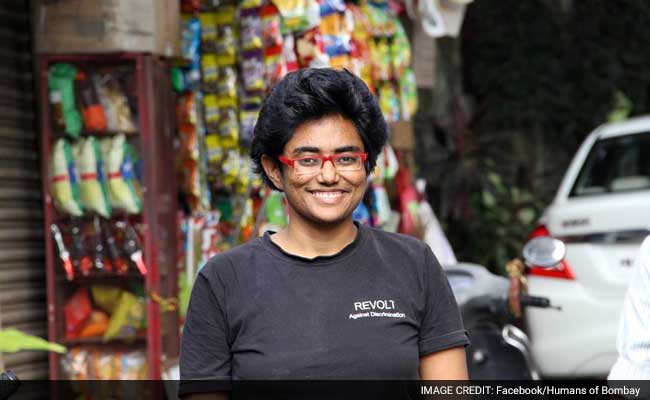 "Why should I live a parallel life?" asks a young woman on the Humans of Bombay Facebook page. Let her explain what it takes for some people to accept and stand by who they are and what they want from their lives.
In a bid to fund her college education, the young woman applied for a scholarship and subsequently joined the United States Air Force. "It was when I traveled the world and went to college, that I realised I was lesbian," she says.
"Under the 'Don't Ask, Don't Tell' policy you were allowed to be in the military if you were queer, but you didn't 'engage in homosexual activity,'" she explains. This wasn't something she was comfortable with.
Refusing to lead a parallel life, she made a choice. "I told the general I was lesbian and even married another woman -which made me the first woman of Indian origin to be expelled because of my sexual orientation," she says.
She eventually moved back to India and things have changed for the better now. "I'm still very vocal about being a lesbian. It's not gone down well with a few people and it has with others - so it hasn't been half as bad," she explains.
As an example of the good experience she's had with some people, she even shares a little anecdote. This one involves a haircut, an uncle and the possibility of marriage. And trust us, the little incident will make you smile.
Read the entire post below: