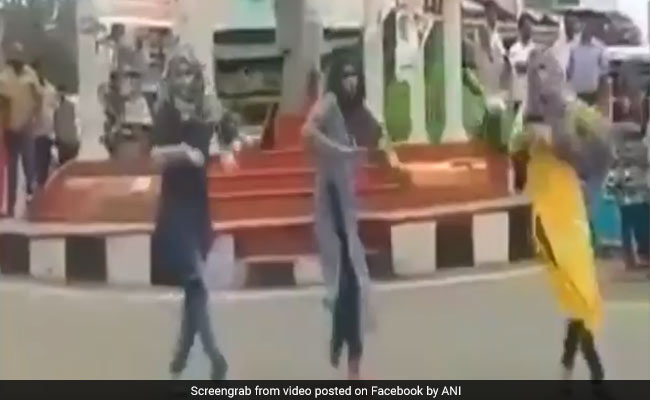 A video of three women dancing to Malayalam superstar Mohanlal's hit song 'Entammede Jimikki Kammal' as part of a social campaign in Kerala's Malappuram has gone viral for all the wrong reasons. The young women, with their heads covered, are being trolled brutally on social media for "disgracing" their religion.
In a video first shared on Facebook on December 1, the women, reportedly students of a private dental college, were shamed for dancing in public, even though it was part of an AIDS awareness campaign.
Comments translated from Malayalam to English by the
NewsMinute
ranged from attacking the women for their "shameless" behaviour to calling them "a curse to the religion". Their families weren't spared either.
Even after the post was deleted, hate continued to spew on social media as multiple versions of the video were shared widely.
Calling the women "sisters," one person addressed them on Facebook writing, "You must have been born elsewhere, perhaps Goa, not here. This is amusing time-pass for you, but how will you undo the dishonour you've brought upon your parents?"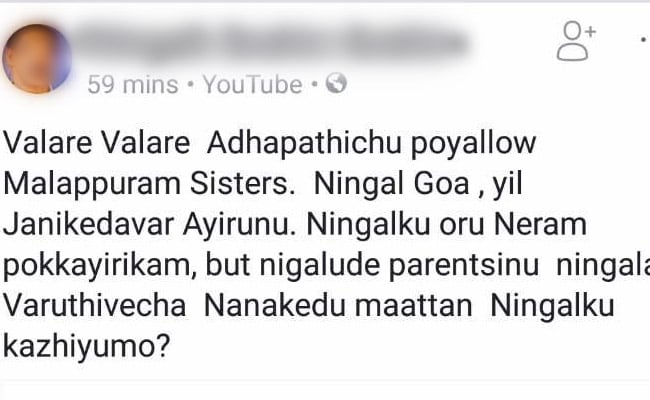 Another wrote, "Save me Lord, the end is near."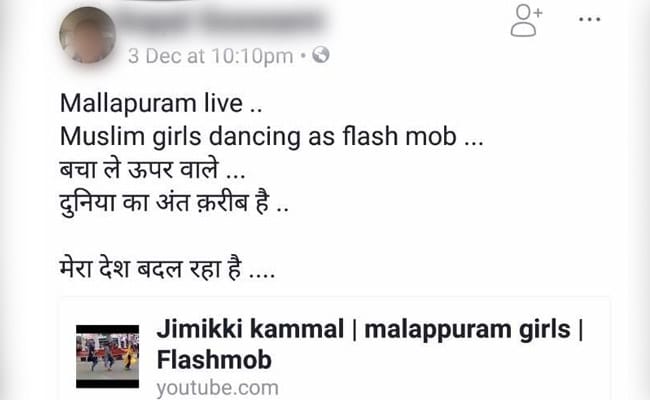 But netizens were quick to speak up in support of the young students.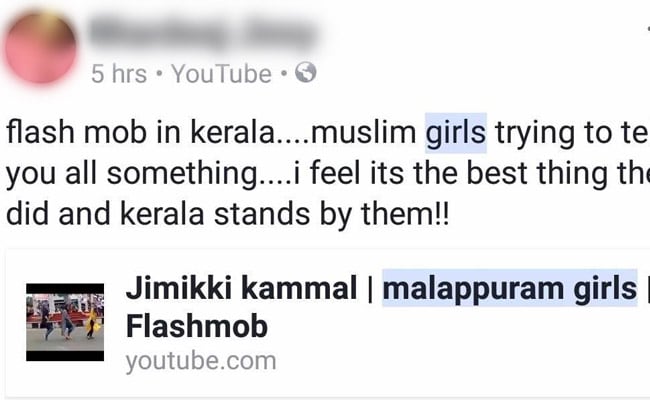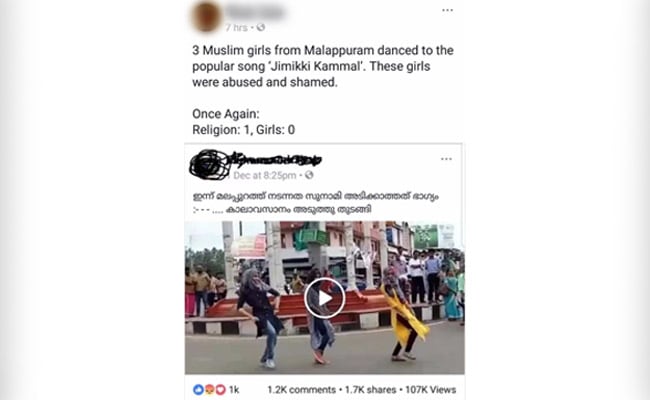 "If there is anything fundamentalists hate more than anything else is women, especially women having fun," tweeted one person, complimenting the women on their dance.
The students had organised the flash mob as part of an AIDS awareness campaign programme to educate the public, Deputy District Medical Officer Malappuram Dr Muhammed Ali told the
Times of India
. The event included street plays and public rallies to mark World AIDS Day on December 1.
"I am taken aback at the narrow-minded comments being shared on social media about the flash mob," the District Medical Officer Dr Sakeena told the NewsMinute.Click for more
trending news