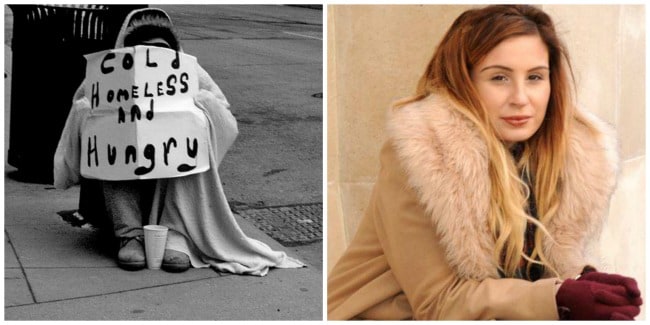 Dominique Harrison-Bentzen, a student from Preston, London, was rescued from a sticky situation by a stranger and now she's returning the favour. Dominique was stuck with no money after she lost her ATM card on a night-out and help arrived in the form of a homeless man who gave her all the money he had - all of three pounds - to head back home.
Touched by the incredible gesture on the part of a stranger with no roof over his head, Dominique started a fundraiser. She set up a
Facebook page for Robbie
, her homeless hero, as well as a
gogetfunding
profile and even spent 24 hours out on the street with her friends to raise the money for a deposit for a flat for Robbie.
Thanks to the overwhelming response from the web and the residents of Preston, Dominique has managed to raise about 32,496 pounds! Wondering what this still-homeless man will do with this huge amount of money raised? He's decided to only take what is needed to get a roof over his head and give the rest to others like him. Generosity, thy name is Robbie. Dominique has now taken to helping those living on the streets and and encouraging everyone else to do the same.