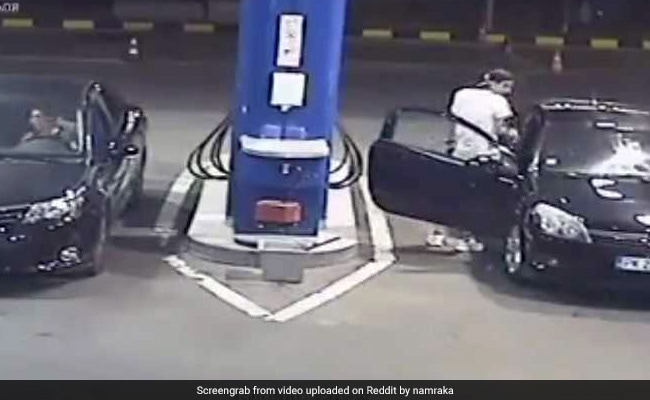 It's common knowledge that smoking at a gas station is not a good idea and doing so can lead to some very scary repercussions. Turns out, not everyone understands this simple rule. A little GIF posted on Reddit shows a stubborn man refusing to put out his cigarette at a gas station. So, an employee at the station takes it upon himself to take precautionary measures just in case something goes wrong. That he may have taught the man a lesson could just be an added bonus.
The Gif posted on Reddit shows the man refusing to put out his cigarette. So the gas station employee walks towards the fuel dispenser, pulls out a fire extinguisher and sprays it on the man holding the cigarette.
The incident apparently took place in Sofia, Bulgaria. A video of the incident shows people inside the car being forced to step out after the gas station employee's antics.
"I love how the smoker even up till the last moment (or so it seems) was like 'no way man he's just bluffing' then BOOM!" says one Redditor. "That guy is my hero, the fire marshal in my town arrested someone that refused to put their cigarette out at the pump," says another.
"I like that his car door was open. Now his car is full of extinguisher powder," reads one comment. "Act like a safety hazard, get treated like a safety hazard. Nobody cares how cool you are when you're putting lives and property at risk," says another.Click for more
trending news