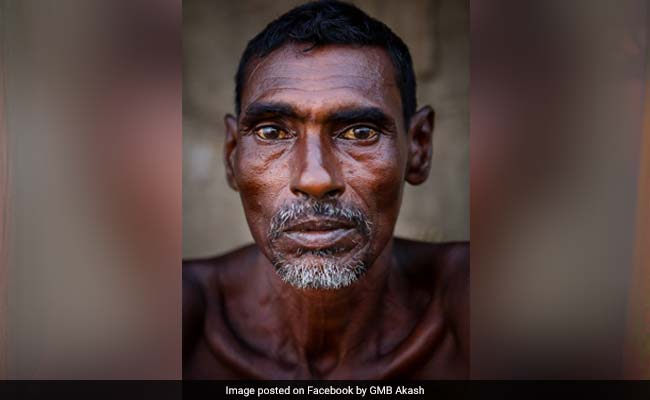 NEW DELHI:
"I never told my children what was my job. I never wanted them to feel shame because of me," says a father in a moving post going viral on Facebook. His poignant story about hiding his job from his daughters, yet putting every penny he earned towards their education has touched a chord with thousands on Facebook. The story of this dad and his unconditional love for his daughters has been posted by Bangladeshi journalist GMB Akash on his Facebook page. Since being shared on May 6, the post has received over 3.7 lakh reactions and more than 1.1 lakh shares.
In the post, Idris, talks about going to extreme lengths to hide his job from his daughters. He would tell his daughters he was a labourer when he was actually a cleaner and even bathed in public toilets before going home so they never found out what he actually did to earn money. He put every last penny he earned towards the education of his daughters.
"I wanted them to stand with dignity in front of people. I never wanted anyone to look down at them like everyone looked down at me. People always humiliated me," he explains.
However, one day he let his daughters in on the secret. It was the last day for him to submit the admission fee for his daughter's college but he didn't have enough money. Luckily, help arrived for him when his fellow cleaners handed him their day's wages. And when he tried to refuse them, they said: "'We will starve today if needed but our daughter has to go to college,'" he recalls.
"That day I did not take shower. That day I went home like a cleaner," he adds.
Incredibly, all his hard work has paid off. His daughter is supposed to finish college soon. She and her sisters have also taken up part time jobs so that their father doesn't need to work anymore.
He ends his story on a moving note. "Now-a-days I do not feel I am a poor man. Whoever has such children, how can he be poor," he adds.
GMB Akash has shared stories of several people on his Facebook page. "The best part about being a photographer is that I'm able to articulate the experiences of the voiceless and to bring their identities to the forefront which gives meaning and purpose to my own life," he says on Facebook. According to his Facebook bio he has received over 100 international awards and his work has been featured in many international publications like National Geographic, Time, The Guardian, and more.
Tell us what you think of this dad in the comments section below.
Click here
for more trending stories