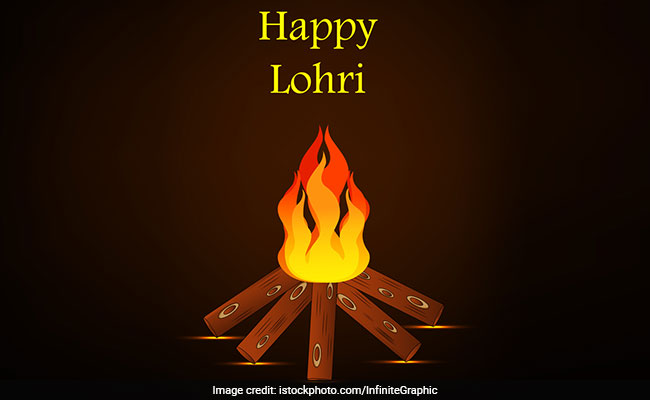 New Delhi:
It's that time of the year when it is more than alright to load up on popcorn and peanuts. The auspicious festival of Lohri is finally upon us. Lohri is celebrated across the world but mostly by people across North India, particularly Hindus and Sikhs in Punjab, Haryana and Delhi. Traditionally, Lohri is celebrated with great pomp and show amidst family, friends and loved ones. People light up a bonfire and gather around it. They also throw in peanuts, popcorn, jaggery and other things in it while walking around it. Many families also celebrate the night by dancing to the beats of a
dhol
or singing folk songs together. It is a great occasion to bring all loved ones under one roof and is celebrated with great fervor. Lohri is considered as beginning of the new financial year for farmers and is also linked with the harvest of rabi crops. It is believed that Lohri marks the end of winter and the onset of spring. Lohri is also believed to be the longest night of the year according to the Lunar calendar. This year Lohri is being celebrated on January 13.
Here are some Quotes, WhatsApp Messages, Facebook Statuses and Wishes on the occasion of Lohri 2018:
Lohri ki aag mein dehan ho saare gam
Khushiyaan aayein aap ke jeevan mein hardam.
Happy Lohri!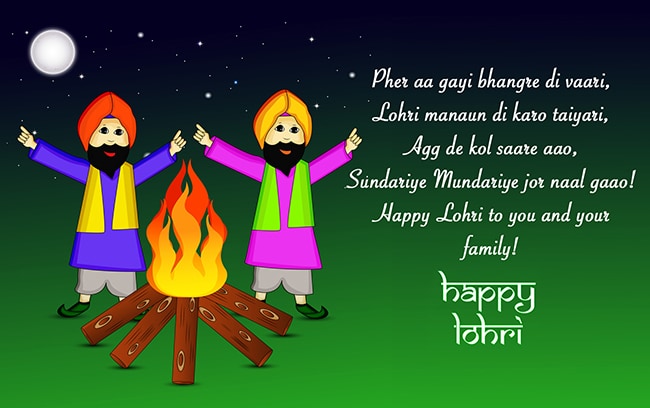 Makki de roti te sarson da saag,
Suraj diyaan kirna, khushiyaan di bahaar,
Nachde ne saare te vich baldi aag,
Dhol di awaaj te nachdi mutiyaar,
Mubaarak hove sarkaar
Lohri
da tyohaar.
HAPPY LOHRI!!
May the warmth of the bonfire, sweetness of
gur
and
rewari
remain with you forever. Happy Lohri!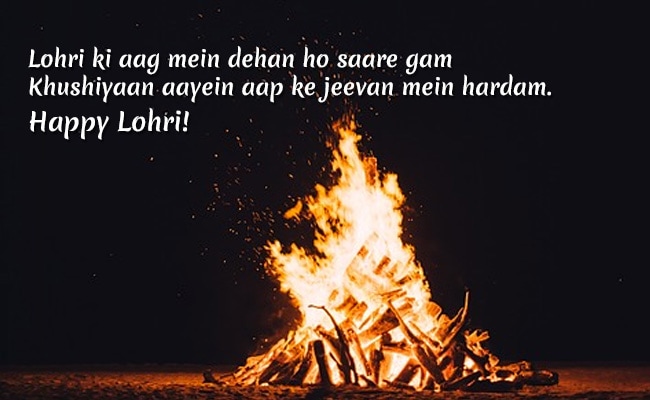 Popcorn
ki khushbu, mungfali ki bahar,
Lohri
ka teohar aane ko tayar,
Thodi si masti, thoda sa pyar,
Happy Lohri,
oh mere yaar!Isse pehle ki
Lohri
ki shaam ho jaye,
Mera
SMS
auron ki tarha aam ho jaye,
Aur saare
mobile network
jam ho jaye,
Aapko
Lohri
ki bahut bahut shubhkamnayein.
Happy Lohri!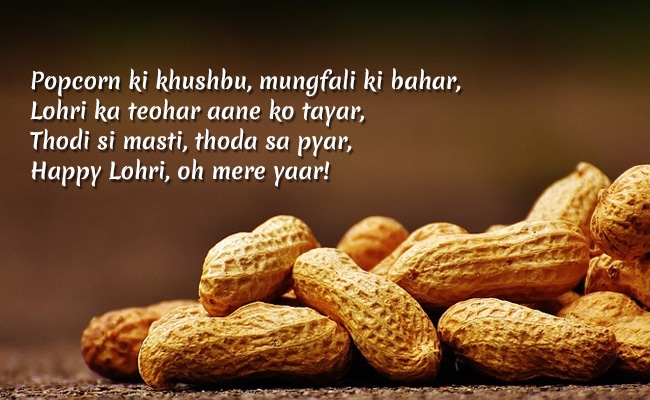 May the bonfire give you warmth and joys of life,
rewari
and
gachak
bring sweetens to your relationships, moongphalli and til add crispness to your actions, and the kite of your success soar high into the sky! Happy Lohri!
Meethe gur mein mil gaya til,
Udi patang aur khil gaya dil,
Aapke jeevan mein aaye har din sukh aur shanti,
Wish you a very Happy Lohri!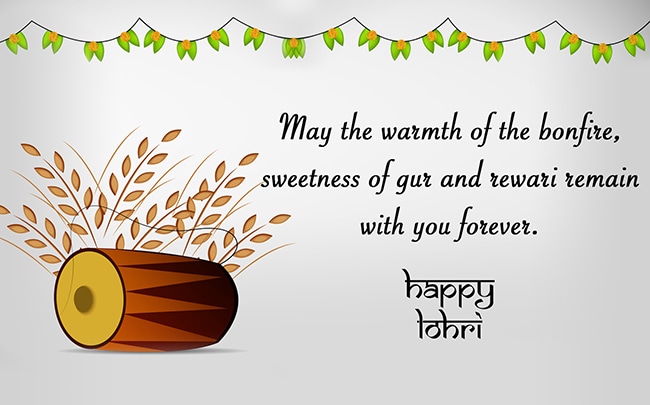 Pher aa gayi bhangre di vaari,
Lohri
manaun di karo taiyari,
Agg de kol saare aao,
Sundariye Mundariye jor naal gaao!
Happy Lohri to you and your family!
Twinkle twinkle
yaraan di
car,
Khadke glassi in the bar,
Punjabi
bhangra te makhan-malai,
Twanu
Lohri
di lakh-lakh vadhai.
Happy Lohri!
Wishing a very Happy Lohri to you and your family.
May the Lohri fire burn away all the sadness out of your life and bring you joy, happiness and love.Click for more
trending news