New Delhi:
Children's Day
, or
Bal Diwas
, is celebrated each year on November 14. The day marks Jawaharlal Nehru's birth anniversary. Pandit Nehru, or
Chacha
Nehru as he was fondly referred to, was India's first Prime Minister and known across the nation for his love and affection for children. Pandit Nehru was born on November 14, 1889. On
Children's Day
, young people across the nation honour the memory of
Chacha
Nehru. Schools and colleges across India often organise fun-filled activities to mark the occasion of Children's Day.
United Nations' Universal Children's Day, which was established in 1954, is celebrated on November 20 each year to promote international togetherness, awareness among children worldwide and improving children's welfare. Interestingly, India too previously celebrated Children's Day on November 20. That is, until the death of Pandit Nehru in 1964, when it was decided to celebrate the leader's birthday as
Bal Diwas or Children's Day in India
.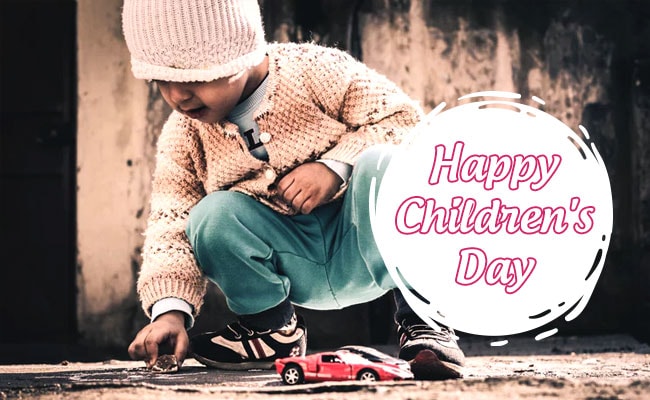 Here are 10 greetings you can send via WhatsApp or SMS or share on Facebook or Twitter on Children's Day:
"Let us sacrifice our today so that our children can have a better tomorrow." Happy Children's Day!
"There's nothing more contagious than the laughter of young children; it doesn't even have to matter what they're laughing about." May you always find something to laugh about.
Happy Children's Day
"The greatest gifts you can give your children are the roots of responsibility and the wings of independence."
May you fly to the greatest of heights and forever remain grounded!
Happy Children's Day!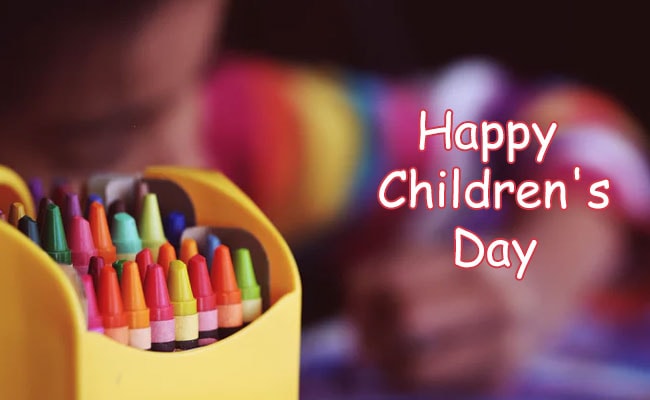 Pandit Jawaharlal Nehru once said, "The children of today will make the India of tomorrow." Happy Children's Day!
"There can be no keener revelation of a society's soul than the way in which it treats its children."
On Chacha Nehru's birthday, my wish is for you to keep working towards an even brighter future for India.
Happy Children's Day!
"Children are one third of our population and all of our future." Happy Children's Day!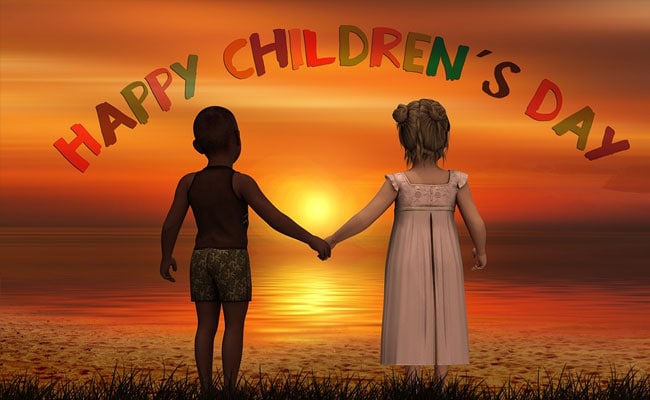 You are the future of our great nation.
Happy Children's Day
"Children are great imitators. So give them something great to imitate." Here's wishing you a Happy Children's Day!
"The best inheritance a parent can give his children is a few minutes of his time each day." Happy Children's Day!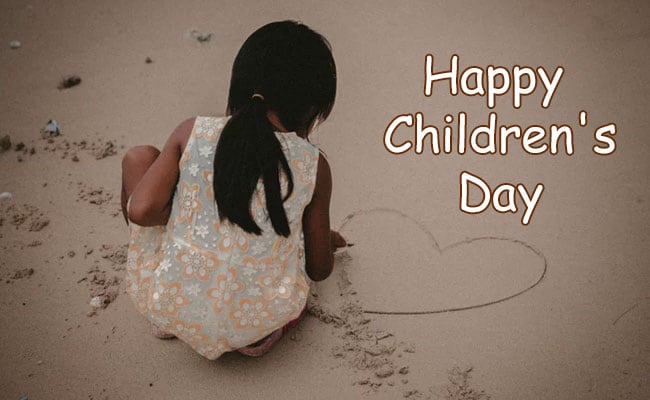 How are you celebrating Children's Day or
Bal Diwas
this year? Do let us know in the comments section below.
Happy Children's Day! Click for more
trending news
Get Breaking news, live coverage, and Latest News from India and around the world on NDTV.com. Catch all the Live TV action on NDTV 24x7 and NDTV India. Like us on Facebook or follow us on Twitter and Instagram for latest news and live news updates.