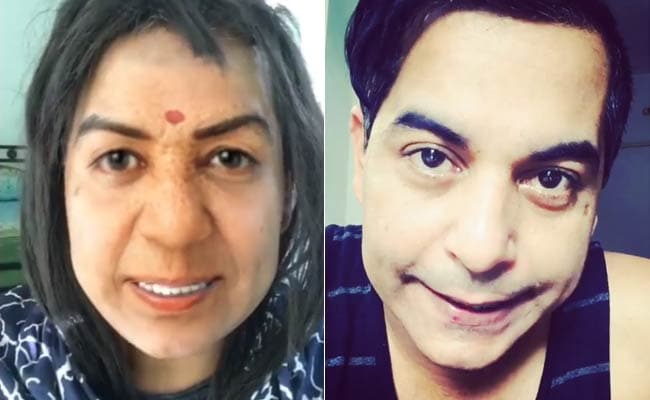 Highlights
In his video, Gaurav Gera face swaps with singer Lata Mangeshkar
Mr Gera plays the singer's female fan
Posted on June 1, the video has almost one lakh views on Instagram
While social media, as one, hated Tanmay Bhat's now deleted Snapchat video titled 'Sachin vs Lata Civil Wars,' comedian Gaurav Gera's version of a politically correct face swap video is being warmly received. Since being shared on June 1, the video is winning praise and currently has almost one lakh views and over 7,000 'likes' on Instagram.
In the video, Mr Gera face swaps himself with singer Lata Mangeshkar and talks like her too, but plays Lataji's fan - female. Taking a dig at Mr Bhat, the 'fan' says he looks like
sabudana
soaked in water and had it been a funny video, 'she' would have shared it too.
The 'fan' also says there are many more pressing issues that deserve our attention and also that 'she' doesn't wish harm to Mr Bhat.
The video has been welcomed by many on social media. "Hats off to u... Whatever u make is totally awesome I don't find anything disrespectful in ur videos. Let the haters do their job.u rock GG," says one user. "Great way of putting across the msg," says another.
Take a look: