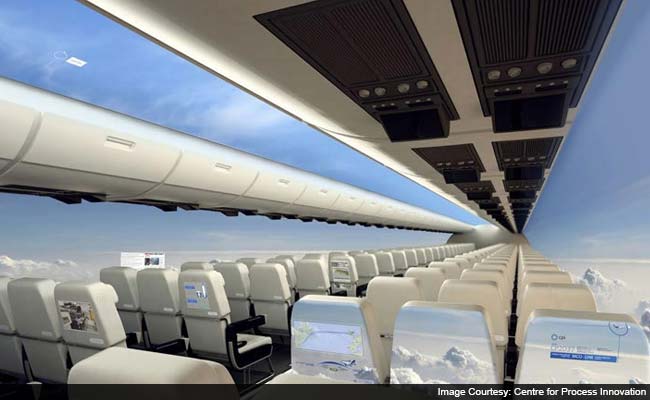 The future is here, and it is apparently a windowless plane which will give you what the Genie's magic carpet gave Aladdin. Alright, almost. UK-based company
Centre for Process Innovation (CPI)
is looking to design an airplane that will have no windows. Or walls. That's right. It will basically be you on your seat with your seat belt on, staring out into the vast blue sky dotted with fluffy white clouds.
According to CPI, this futuristic-sounding aircraft in which you will have your co-passengers, the cabin crew, the stratosphere, and some very advanced technology at your fingertips for company, will be ready in about 10 years or so.
The plane will have no cabin walls. Instead, there will be transparent hi-definition screens that'll display the outside view AND will be your guide for in-flight services. It will basically be your very own sci-fi movie moment. With a seat belt, of course.
The company promises a panoramic view of the flitting clouds and the setting sun; you won't even be able to see the aircraft's wings or the pilot's cockpit. They also promise wider seats and personal OLED screens.
Best of all, it will apparently be cheaper for the customers and manufacturers, more fuel efficient, and emit substantially less CO2. Cheap, slim, windowless and environment-friendly: it almost sounds too good to be true. Doesn't it?
Would you sit in a windowless airplane?