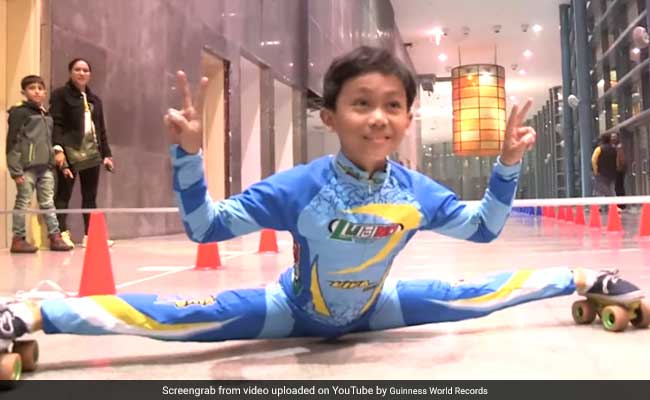 New Delhi:
How far can you go on skates? For limbo skating sensation Tiluck Keisam, it's an impressive 475 ft. The 8-year-old boy from Delhi broke his own record in limbo skating by propelling himself an astonishing 145 metres or 475 ft and 7 inches, beneath poles just 30 cm high on May 3. Tiluck had created a new Guinness World Record in December 2015 by skating a distance of
116 metres
. This time, he broke his own record amidst loud cheers. In the video, he can be seen skating towards the bars and lowering himself into a split position before gliding effortlessly to the finish line.
Watch the full video below:
In order to win, Tiluck he had to keep his hands and lower arms off the floor at all times, something he seemed to do easily.
Since being shared online on May 3, his video has collected almost 30,000 views and hundreds of comments praising him.
What do you think of his impressive feat? Let us know using the comments section below.
Click
here for more trending stories