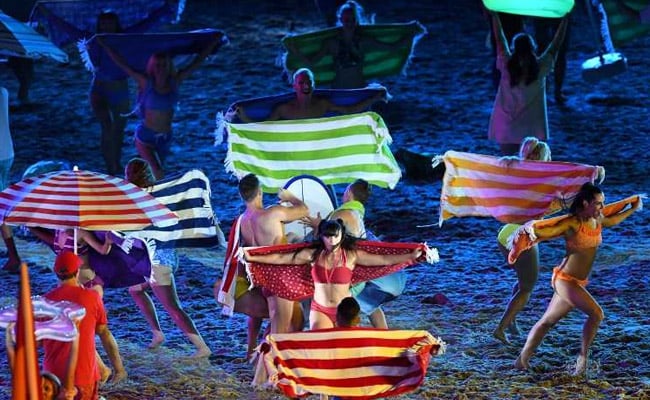 Gold Coast, Australia:
A dancer whose bare bottom was beamed around the world during the Commonwealth Games opening ceremony has laughed off the incident, joking: "It's all behind me now."
Georgia Lear, 19, came forward after the embarrassing moment during a costume change behind towels at Wednesday's beach-themed show on the Gold Coast.
"Last night I was feeling really BUMMED... BUTT that's all BEHIND me now!" the jovial Australian posted on Instagram.
"I hope you had a CRACKing good time watching the ceremony. Don't forget the camera adds 5kgs."
Officials said the ceremony was broadcast to a potential global audience of 1.5 billion and footage of the wardrobe malfunction quickly did the rounds on social media.
The inadvertent flash wasn't the only talking point, after
Prince Charles's wife Camilla was accused of looking "tired and disinterested" during the show
-- a claim hotly denied by Games organisers.
Organising committee chief executive Mark Peters said he was with Camilla on the first night of competition at the velodrome, reporting that she "had an absolute ball".
(Except for the headline, this story has not been edited by NDTV staff and is published from a syndicated feed.)
Click for more
trending news