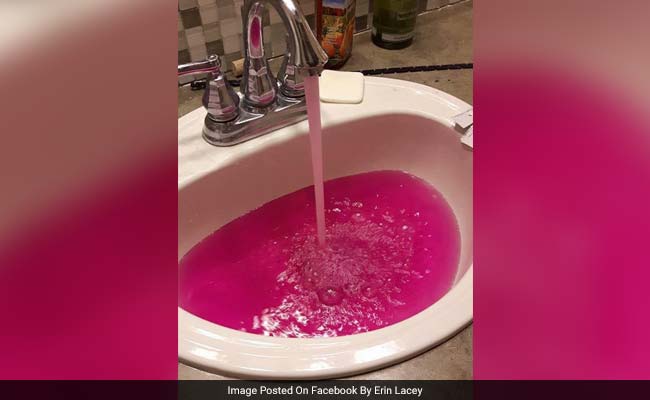 New Delhi:
Bright pink water flowing from taps. Not an ordinary occurrence, is it? But this decidedly odd sight is what nearly 1,000 residents of the Canadian town of Onoway woke up to earlier this week. On Monday, March 6, complaints started pouring in as residents of the small town realized that a neon pink liquid was coming out of their taps instead of clean water. Many took to social media to post pictures after the peculiar find, clearly not amused by this possible health risk.
"This is what just happened in the Town of #Onoway. This is a disaster. So thankful I get to drink Kangen water," posted Erin Lacey.
The Mayor of the town, Dale Krasnow, put out a
statement
on Tuesday addressing the issue. The cause of the pink water, according to the statement, could be a potassium permanganate. "We are still assessing what exactly happened but it appears a valve may have stuck allowing the potassium permanganate to get into our sump reservoir and thereby into the Town's water distribution system," he says.
Onoway resident Trevor Winfield posted a video of bright pink water flowing from his tap with the caption, "My water is broken. Thanks town of Onoway." You can watch the bizarre video below:
What do you think of this strange incident? Let us know using the comments section below.