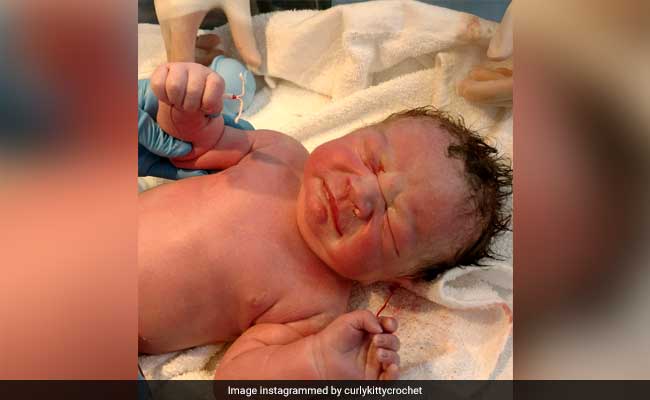 New Delhi:
Last week, an American woman posted an adorable photo of her newborn on
Instagram
. But if one noticed the photo of the baby boy closely, the baby was holding something peculiar in his tiny hand. It was a birth control device. But as fate had it, Dexter Tyler arrived into the world, much to everyone's surprise.
His mom Lucy Hellein, from Texas, found out she was 18 weeks pregnant in December, reports
The Sun
. This was despite being fitted with the implant months earlier. On April 27, she gave birth to a healthy baby boy weighing over 9 pounds. In a cheeky photo on Instagram, she planted the IUD in the baby's device with the caption that said "#mirenafail". Mirena is a small plastic device that is implanted into the womb to prevent pregnancies.
Lucy's original due date was May 4 which also happens to be Star Wars Day. "Dexter was definitely meant to be. His original due date was May 4th and even the doctor said 'the force was strong with this one'," she told
Metro
.
Dexter was born via a C-section and the birth control device was found behind her placenta, she wrote on Instagram. "Although he wasn't planned, my family and I feel incredibly blessed," she told Metro.
The couple, who already have three children, wanted to be responsible and go on birth control. But clearly, that didn't work.
Click for
more trending stories