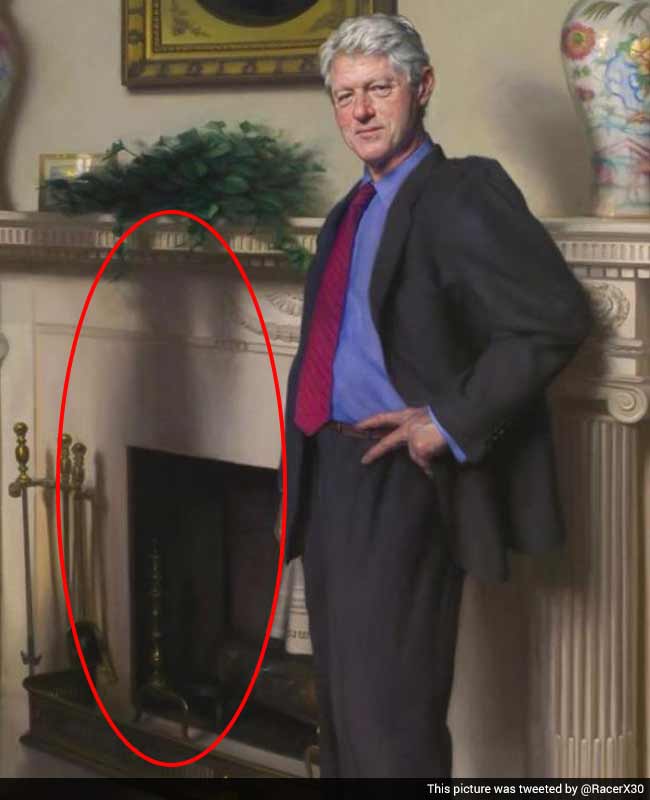 American artist Nelson Shanks has created a furore after claiming that he painted a Monica Lewinsky reference into a full-length portrait of former US President Bill Clinton. Mr Clinton's affair with the former White House intern led to impeachment proceedings against him in 1998.
In an interview to Philly.com, Mr Shanks said, "If you look at the left-hand side of it there's a mantel in the Oval Office and I put a shadow coming into the painting and it does two things. It actually literally represents a shadow from a blue dress that I had on a mannequin, that I had there while I was painting it, but not when he was there. It is also a bit of a metaphor in that it represents a shadow on the office he held, or on him."
Mr Shanks, who has had many rich and famous sit for his portraits, said that Mr Clinton was his most difficult subject because he 'could never get this Monica thing completely out of his mind.'
Mr Shanks also pronounced the former President as 'probably the most famous liar of all time'.
The painting was unveiled in 2006 by Bill Clinton himself, who said that the painting 'really feels like Bill Clinton.' It now hangs in the National Portrait Gallery.
Even back then, the portrait came with its fair share of controversy, as it showed Bill Clinton minus a wedding band. According to the artist, the Clintons hate the portrait and want it removed from the gallery but this claim remains uncorroborated.
Mr Shanks has earlier painted Princess Diana, Pope John Paul II, Margaret Thatcher, Ronald Reagan and many, many more famous faces.