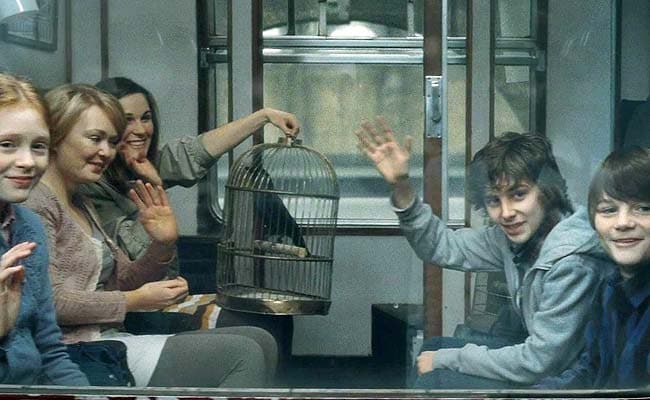 Tuesday morning, Harry Potter fans didn't need to smell the coffee and kickstart their day, thanks to this JK Rowling tweet which got them all jumping out of their beds in delight:
I'm in Edinburgh, so could somebody at King's Cross wish James S Potter good luck for me? He's starting at Hogwarts today. #BackToHogwarts

- J.K. Rowling (@jk_rowling) September 1, 2015
It was, it appears, Day 1 at Hogwarts for James Sirius, the eldest of Harry Potter and Ginny Weasley's three children. Presumably 11 (as Harry, Ron and Hermione were in their first year), James Sirius caught the Hogwarts Express from Platform Nine and Three Quarters on September 1, the very date that his dad had caught it in 1991. Potter fans will know that there's still a year or two to go to the '19 years later' epilogue, in which it is James Sirius' younger brother Albus Severus being seen off at King's Cross by his family.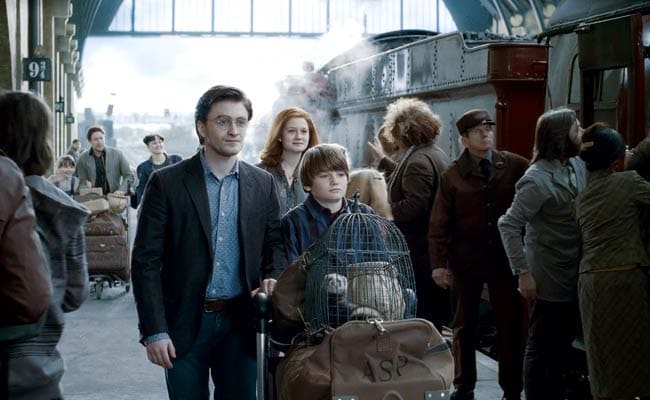 JK Rowling was silent on whether there was a farewell committee for James, but thrilled Harry Potter fans leapt in to fill the gap:
Now worried that he'll be irritated by the number of people saying hi. https://t.co/6keaEOsKS0

- J.K. Rowling (@jk_rowling) September 1, 2015
Thanks! Say 'hi' back, but only if it won't interrupt any burgeoning friendships. https://t.co/Al54tGHvWK

- J.K. Rowling (@jk_rowling) September 1, 2015
Just in case you were worried, James Sirius was safely Sorted into Gryffindor, just like his parents, which was not to the liking of Teddy Lupin, son of the deceased Nymphadora Tonks and Remus Lupin and, it appears, Head Boy of Hufflepuff.
Have just heard that James S Potter has been Sorted (to nobody's surprise) into Gryffindor. Teddy Lupin (Head Boy, Hufflepuff) disappointed.

- J.K. Rowling (@jk_rowling) September 1, 2015
What we really want to know is, if Gen Next are going to Hogwarts, are there more books in the making? Here's how Twitter exploded with excitement from Potter fans:
@jk_rowling My heart!! Teddy must be devastated. But I'm sure he'll still keep an eye on James.

- Angelique Toschi (@AngeliqueToschi) September 1, 2015
.@jk_rowling DON'T KNOW IF I WANT OFFICIAL NEXT GEN SORTING INFO?? VERY CONFLICTED??

- anna borges (@annabroges) September 1, 2015
.@jk_rowling are we getting an eighth book in tweet form?

- Daily Dot Geek (@DotGeek) September 1, 2015
@jk_rowling Too bad James can't tweet about his own Hogwarts experience... all that magical interference with technology and all.

- Diana Urban (@DianaUrban) September 1, 2015
@jk_rowling I'm sure Albus Severus' house anxiety has only increased because of this.

- EPCOT Explorer (@EPCOTExplorer) September 1, 2015
@EPCOTExplorer@jk_rowling me too!! I just can't believe Harry's kids are going off to school....makes me feel so old.

- Meg (@megadis13) September 1, 2015
@YouAreMyBezoar@jk_rowling come on what do you expect in ginny's and "the chosen one" family lol, at least one haha. we'll see about albusS

- Elis Black (@ElisBlack) September 1, 2015