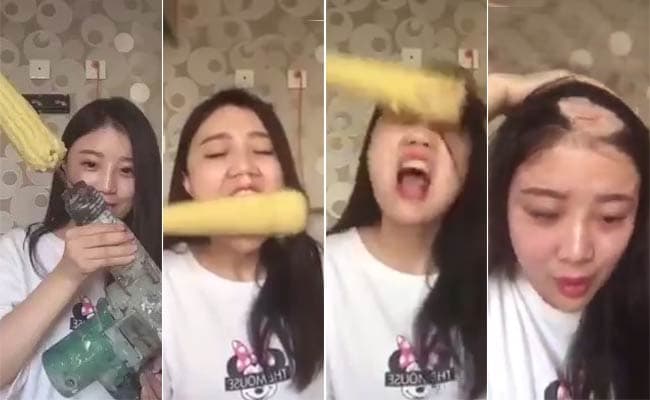 It's probably moments like these that justify phrases like 'epic fail.'
Inspired by a popular viral video, a woman in China attempted the 'corn on the cob off a drill' challenge, which resulted in a disaster of biblical proportions.
The 16-second video, now viral, is a lesson on how not to eat corn on the cob, or how not to curl your hair, and especially how not to be stupid and imitate stuff shown on the Internet. It shows the woman's hair getting stuck, then rolled on the drill before being ripped off her scalp leaving behind a huge bald spot. Seriously, what were you thinking?
May 7, 2016
If it's not already clear, do NOT try this at home.
Since being shared on Twitter on May 7, the video has been retweeted almost 68,000 times and has 44,000 'likes.'
Later, a video of her going to the doctor was also shared on Twitter. According to reports, the doctor promised that her hair would grow back but the process could take a while.
May 7, 2016
In case you're wondering, this is what she was probably trying to achieve -
We know you're significantly scarred after watching the videos above. So take a look at this dog doing that corn on the cob justice. Other than just using your hands to eat corn the regular way, this may just be the best approach to follow -