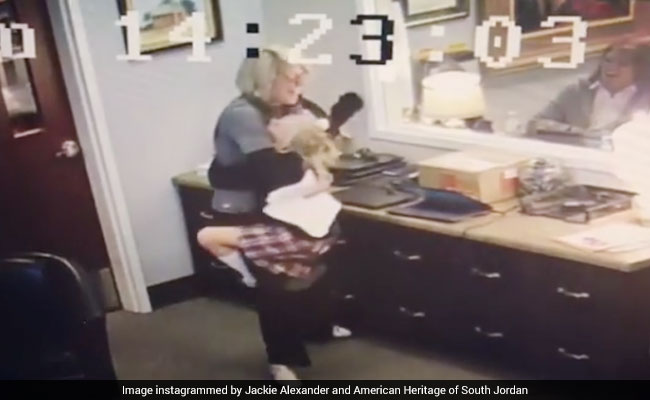 A child's heartwarming reaction to finding out she was finally getting adopted has been caught on camera. And chances are, when you watch this video, you may need to reach out for a few tissues, so keep them handy.
The video has been posted on Instagram by Utah resident Jackie Alexander, who got to tell sixth-grader, Tannah Butterfield, 11, the big news. The clip shows little Tannah jumping into Ms Alexander's lap and both seem so excited, it's hard not to smile looking at them. It's quite a treat that the moment was on caught on the school's security camera for posterity.
In her post, Ms Alexander explains that Tannah's now-forever family had been trying to adopt their three foster children for quite a while. After many setbacks, the parents finally found out their wish had come true and requested Ms Alexander to share the news with their daughter. What followed makes for a moment of pure joy.
"In 12 years at this job, this is by far my best moment ever," says Ms Alexander on Instagram.
Watch the clip and read the post in its entirety below:
Since being shared on October 3, the video has collected lots of beautiful reactions.
"My wife and I are going through something similar with our daughter and while we are still going through it, seeing this gave us tears of joy. Thank you so much for sharing this, it was something we badly needed to see. I hope you know you have brought happiness to so many people from this image," says one Intagram user on the video.
"Onion cutting ninjas were hiding next to me when I hit the play button," jokes another.Click for more
trending news