Noida:
In grainy CCTV footage from an apartment complex in Noida near Delhi,
23-year-old Anjali Ratour is seen running with her hands shielding her head
just before a man chasing her shoots her at close range. After she collapsed, there were many more gunshots.
The young engineer was found lying in blood in the parking lot, with multiple bullet wounds, yesterday morning by neighbours. Her roommate, who was on her way to the coaching class, was shocked when she recognised her.
An estranged boyfriend who had been calling Ms Ratour incessantly over the past few weeks is a suspect, say the police.
"We are looking for Ashwani," senior Noida police officer Arun Kumar Singh told news agency IANS, referring to the man Ms Ratour had known from college.
A trainee engineer in a mobile manufacturing company, Ms Ratour shared a third-floor apartment in the Shatabdi Rail Vihar Apartment Society with five friends.

On Wednesday morning, not long before she was shot, she had gone down after a phone call.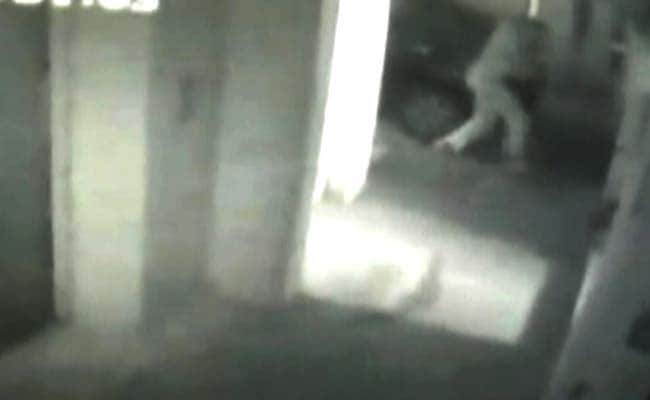 "Initial investigations suggest that she got a call from a man believed to be her boyfriend Ashwani at around 6.05 a.m. She later went to meet him in the parking area of the building," Mr Singh said. She had reportedly been avoiding Ashwani's phone calls for several weeks.

Ms Ratour's family in Yamuna Nagar in Haryana have also told the police about him.


The shooter has not been identified yet as the CCTV at the main entrance of the complex was not working, the police say.
"We could not identify the accused person due to unclear image of his face. The call details records of the deceased are being examined," said Mr Singh.
Ms Rathour started working last year after completing an IT course from a college in Punjab. That is where she met Ashwani, who is from Etawah in Uttar Pradesh.
The police have formed three teams to investigate the case and are questioning security guards of the society and her office colleagues.
Get Breaking news, live coverage, and Latest News from India and around the world on NDTV.com. Catch all the Live TV action on NDTV 24x7 and NDTV India. Like us on Facebook or follow us on Twitter and Instagram for latest news and live news updates.