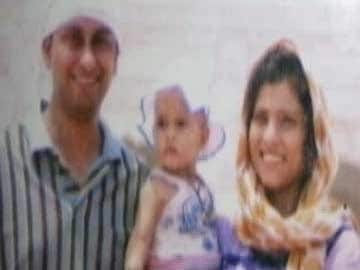 Greater Noida:
In a tragic incident, a man was charred to death in his car on Greater Noida Expressway and when police went to deliver the news to his family at an apartment in Gurgaon, they found his wife and five-year-old daughter dead.
The police traced the identity of Nitin after finding his address through the chassis number of the badly burnt car.
The car was registered on a Rohtak address and from there the police found his current residence of Gurgaon.
When the police reached Pratik Apartments at Sector 120 in Gurgaon, they found bodies of his wife and five-year-old daughter.
According to Senior Superintendent of Police Preetinder Singh, the woman and the girl appeared to have been murdered about three days ago.
Prima facie, Nitin might have killed them and later committed suicide, he said, adding the murder by a third person is not ruled out and a probe is on.
Nitin was working at a private company in Greater Noida.