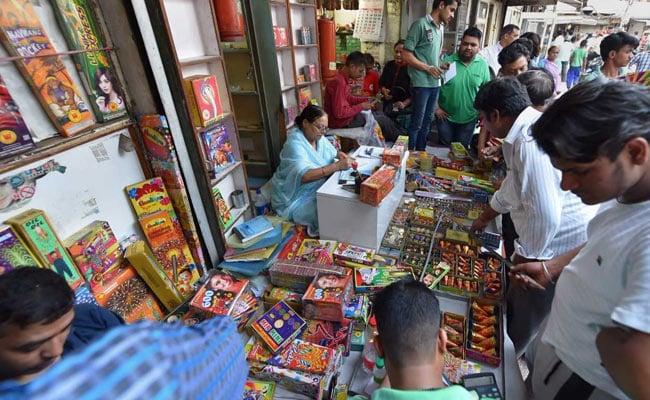 Greater Noida:
The district administration has cancelled the permanent licences of four firecracker shops following a Supreme Court order banning the sale of fireworks in Delhi and the National Capital Region (NCR).
The licences of two shops in the Dadri area and one each in Rabupura and Jehangirpur have been cancelled, Greater Noida City Magistrate Rajesh Kumar said.
"Their permanent licence to sell crackers had to be cancelled in view of the Supreme Court's order. The administration has also stopped issuing and processing temporary licences.
"Earlier for Diwali, temporary licences were issued to a few hundred shops. These were provided space in a market set up by the administration," he said.
Meanwhile, schools here supported the top court's decision.
Principal Billabong High International School (BHIS) Sharmila Chatterjee said, "We support the ban, but it should be also imposed at the manufacturing stage."
The school's director Jasmine Gandhi suggested that the administration earmark an area, away from residential areas, where one can burn fireworks.
Chetnaa Sunil, a teacher at Lotus Valley School, said, "The ban should be imposed in the entire country, and not only in a particular area."
(This story has not been edited by NDTV staff and is auto-generated from a syndicated feed.)