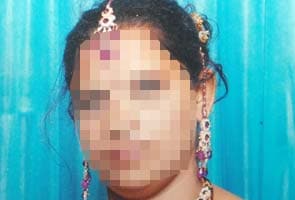 Mumbai:
A 35-year-old woman was today attacked with a knife in Sewri district in South Mumbai. Priti Jaiswal was allegedly attacked by a man named Vilas Tanaji Chorge on Thursday after an argument. He was reportedly drunk.
Around 5 pm on Thursday, the victim asked the accused to move out of her way at the entrance of a chawl. When he refused, an argument ensued, following which Vilas took a knife from a nearby coconut vendor and attacked her, according to police sources. The woman has reportedly sustained injuries on her right arm and left cheek.
The accused also allegedly attacked a police constable, who chased and nabbed him.
DCP Datta Karale told NDTV, "The accused had also threatened two other ladies in the past and there are many NCs registered against him".
A case under section -307 of the IPC for attempt to murder and 353 for assault on a public servant has been registered against Vilas.
He will be produced in a local court on Friday.