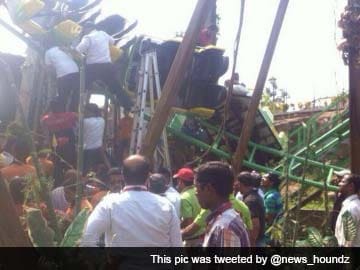 Khopoli:
A roller coaster at a fancy theme park near Mumbai skid off the rails this morning; a woman and her teen daughter were reportedly injured.
The accident took place at the Adlabs Imagica theme park, 90 kms from Mumbai.
An official statement from Adlabs described the injuries as minor and said the ride has been closed but the park is open for visitors.
The theme park opened in April last year near the city of Khopoli along the Mumbai-Pune Expressway; its website says it is spread over 300 acres and cost 1600 crores to set up.
Its attractions include a water park, shops and restaurants.