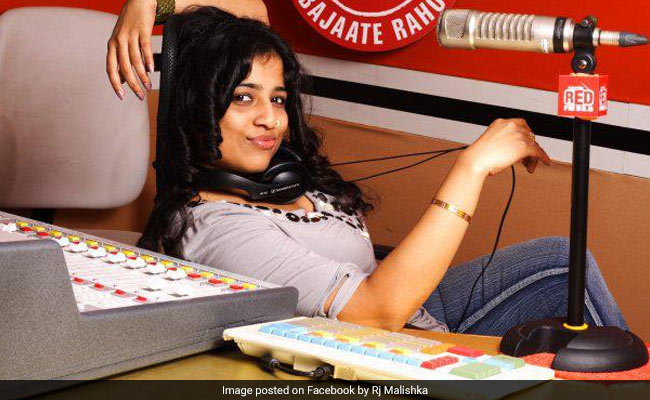 Mumbai:
RJ Malishka, a popular voice on the radio, has been served notice by Mumbai's civic body BMC or Brihanmumbai Municipal Corporation warning of action over dengue mosquitoes breeding in her home. The notice overlaps Malishka's widely-watched online video mocking potholes and traffic in Mumbai and many believe it's no coincidence.
The song - '
Mumbai tula
BMC
var bharso naye ka
(Mumbai...don't you have faith in BMC)' - takes swipes at the civic body for watching the city come undone every monsoon.
The video has incensed Shiv Sena corporators, who want legal action against Malishka. One leader has suggested that the BMC should file a Rs 500-crore defamation case against Malishka's radio network.
The notice on mosquitoes in Malishka's sixth floor apartment in Bandra has been linked by many to her parody.
BMC officials say dengue mosquitoes were found breeding in indoor plants inside the radio jockey's home during a recent inspection.
"We have detected Aedes mosquito breeding in the clay bowl kept under the plant pot kept in front of the door. Indoor breeding is also detected in plant pots kept in the window," says the notice sent to the RJ's mother Lily Mendonsa, warning of legal action.
RJ Malishka, a popular name not just in Mumbai but other cities as well, has been a celebrity guest on reality shows and is currently abroad for a film awards show.
Her song is inspired by the hit Marathi folk song "
Sonu tuza mazyavar bharosa nahi kay
(Sonu, don't you trust me)"
Shiv Sena Corporator Kishori Pednekar retaliated by organizing a song directly replying to Malishka. Ms Pednekar explained why she was so upset: "In spite of the heavy rain over the last few days Mumbai is moving and this is largely due to the efforts of the BMC and or leaders who have been following up with the BMC on the various pre-monsoon and pumping works that have been implemented."