Mumbai:
Highlights
Karan Joseph allegedly committed suicide by jumping off from flat
He had sent several texts to his friends asking for help
Police has recorded the statements of friends and family
A day after the death of pianist Karan Joseph, it was revealed that he had sent messages to several friends stating that he was in urgent need of help because someone was beating him up.
A friend of Karan, who did not wish to be named, said, "Karan was in touch with one of his friends and had messaged him saying that he was in urgent need of help as he was being beaten up. Though he did not name the person who was beating him, he was surely in some problem on Saturday morning."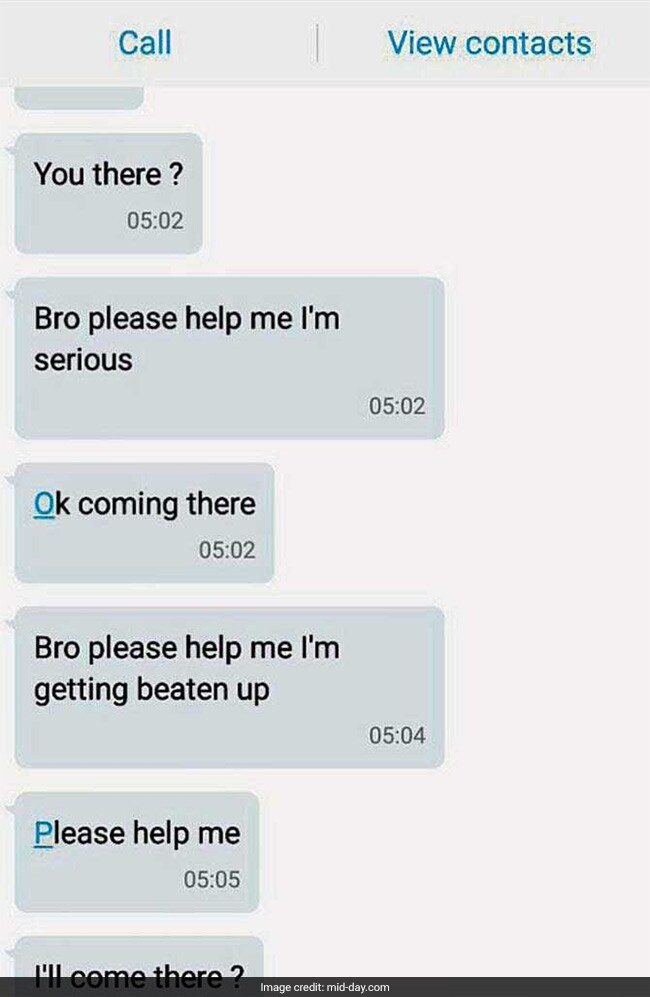 Serious matter
"The message was sent around 5.02 am, in which Karan said, 'Bro please help me I am serious', to which his friend said he would come to meet him. Karan then replied after about a minute, saying, 'Bro please help me, I am being beaten up.' The messages show that it was a pretty serious matter." Karan died after falling from the 12th floor of the Concorde Building in Bandra; he jumped out of the house of Rishi Shah, where he had been living for over a month.
Meanwhile, the Bandra police have recorded the statements of Shah, Suzana Uusmaa, a friend and an Australian national who was also present in the house when Karan died, and his father Dr Thomas Joseph.
'He wanted to party'
Sources said, in her statement to the police, Suzana who had come to Mumbai on a tourist visa on August 28, told cops she was in the city to meet Rishi, whom she has known since 2011, when he was in USA. According to sources, she said in her statement, "On September 9, the three of us (Rishi, Suzana and Karan) were sitting together on the couch, listening to music and chatting. A while later, Karan wanted to go out and party. Rishi and I stayed at home, and later, I went to sleep. But after a little while, he (Karan) came back after calling Rishi and telling him that he would."
"It seemed as if something had happened while he was out. Once he got back, I woke up and we continued to chill on the couch. After some time, Karan went to the window and sat there. I asked him to sit with us, but he started moving in the room and went back to the window."
Friends were upset
Meanwhile, Rishi told the police, "On September 9, Karan came to my house around 7-7.30 am. At the time, my friend Suzana and I were at home. She was asleep. At around 8 am, she woke up and came outside. We were all listening to songs and chatting. Following that, Karan told me that the night before, he was at a party at Tej Brar's residence with a friend, where Sohel and Varun and 10 to 15 more friends were present. Karan said his friends at the party were upset with him but he didn't give any reason. I told him not to these things seriously, just avoid whatever happened and enjoy the music. After that, my cook gave us three glasses of juice. Then, when I saw Karan, he was seated at the window and had one leg down. Before I could think or do anything, he jumped."
Father says
The Bandra police also recorded the statement of Karan's father who said, "My son was staying with Rishi Shah since the last one month at his flat in Bandra. A few weeks ago, his mother Tina and I went to meet him. On September 9 around 9 am, Rishi called Tina and said he'd jumped off the window and he is no more. The night before, Karan had sent several messages to his friend Rondolf and said he is in trouble. Karan was physically fit and he was not undergoing any treatment."
A police officer said, "We have got the primary post mortem report of the deceased on Sunday. The police are in the process of recording statements and trying to get in touch with his friends to understand the reason behind his death. An ADR has been registered in the matter."
(This story has not been edited by NDTV staff and is auto-generated from a syndicated feed.)
Get the latest election news, live updates and election schedule for Lok Sabha Elections 2019 on ndtv.com/elections. Like us on Facebook or follow us on Twitter and Instagram for updates from each of the 543 parliamentary seats for the 2019 Indian general elections.