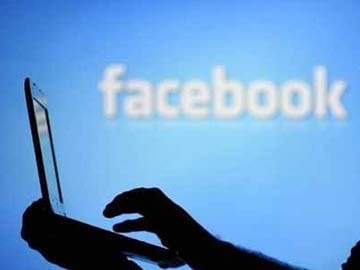 Mumbai:
The Mumbai Crime Branch has decided to write a letter of regoratory to the US government asking help in the case where some morphed photos of deceased Shiv Sena chief Bal Thackeray and Maratha warrior king Shivaji were posted on Facebook.
Around 30 public transport buses and 40 private vehicles were damaged by people who went on a rampage in Nigdi area in Pune on May 31, after coming to know about the material. Vehicles were also damaged in Nashik, Satara and Kolhapur, while the city saw were protests by Shiv Sena activists the day after.
The letter will be drafted by the Branch and sent by the Indian government to the US government. The decision comes after police's efforts to elicit a response from Facebook - regarding information on users of the account on which the posts were made - have yielded no fruit so far.
Police say that Facebook usually takes three to four weeks to reply, and at times does not respond at all, thinking it might lose users if it starts revealing their identities. The letter will tell the US government that the case is important and the cops here need their help immediately, cops said.
The Mumbai and Pune police had earlier dropped a mail to Facebook and pulled down the material, which stopped the violence from continuing. Now, a special cell formed by the Cyber Cell of Mumbai Crime Branch to investigate Internet-related matters is still awaiting a reply from Facebook.
"We have written to Facebook and are waiting for their reply, and will take further action," said Deven Bharti, special inspector general (law and order). Only after the police get the IP (internet protocol) address can they trace the accused.
"Facebook has around 100 million users in the country, and only when it is satisfied that something would help the police, they revert to us. Till then we have to wait for their reply and send reminders to their head office in the US," said a cyber cell officer.