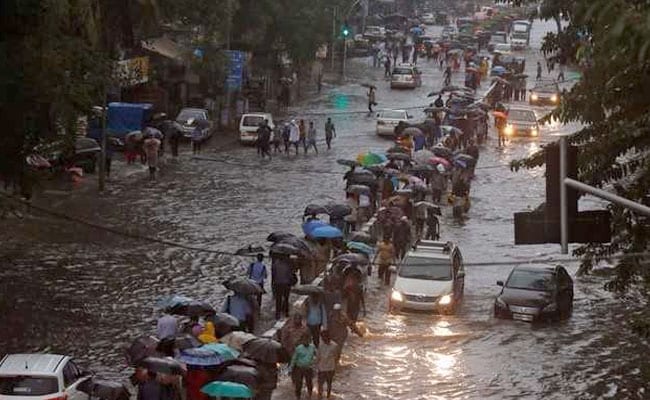 New Delhi:
Around 450 personnel of the National Disaster Response Force (NDRF) have been mobilised for deployment in Mumbai, where normal life has been disrupted due to heavy rains.
Three NDRF teams, already pre-positioned in Mumbai, were immediately supplemented by sending more teams, a home ministry statement said.
Keeping the rain forecast in view, the NDRF teams have been put on high alert and are keeping close watch over the situation, it said.
Extremely heavy rainfall in the last two days have led to waterlogging in several parts of Mumbai and its suburbs disrupting normal life.
According to the India Meteorological Department (IMD), the country's financial capital will receive intermittent rains with heavy to very heavy rainfall at a few places in the city and its suburbs till tomorrow, the statement said.
Additional teams are kept as standby at all NDRF locations to supplement the deployment wherever required.
The NDRF headquarters in New Delhi is closely monitoring the situation and is in touch with IMD and other agencies, the statement said.