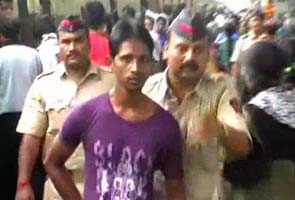 Mumbai:
In a joint operation, the Railway Protection Force (RPF) and Government Railway Police (GRP) have begun a drive against youngsters who carry out dangerous stunts while travelling on local trains in Mumbai.
Over 100 teenagers have been arrested in the last five days.
If the youngster is a minor, the police summons his parents and if he is an adult, action is taken under the Railway Protection Act.
A video of two youngsters performing dangerous train stunts that went viral on the Internet has sparked off a craze. Teenagers have been spotted skating on a railway platform holding on to a moving train.
Railway police is also planning to ask Google to remove the video.