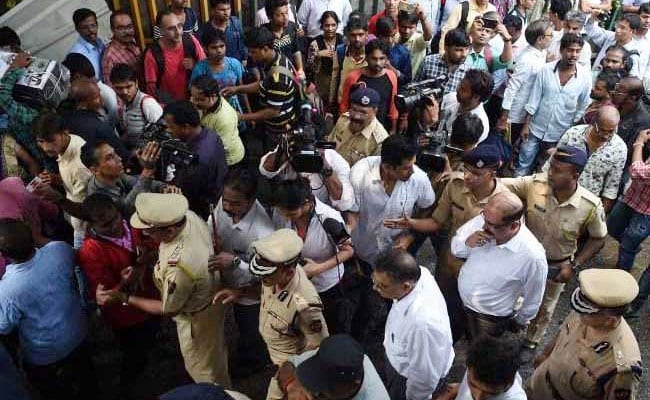 Mumbai:
The death toll in the stampede on the foot overbridge in Elphinstone road has gone up to 23 with a critically injured person succumbing to his wounds at the KEM hospital today.
The dean of the hospital, Avinash Supe, said the deceased was identified as Satyendrakumar Kanojia, who was in his late forties.
"The patient was put on ventilator as soon as he was admitted to the hospital. We tried to save him but he succumbed to internal injuries," the dean told PTI.
The body would be handed over to his relatives after completion of the routine procedures, he said.
Thirty-eight injured persons were admitted in the hospital, Mr Supe said.
The tragedy took place yesterday around 10:40 AM when the overbridge, linking Elphinstone Road and Parel suburban stations, became overcrowded with people taking shelter from a heavy downpour.
The bridge is used by lakhs of people to commute to the commercial area with high-end corporate and media offices.