Highlights
2 restaurants' "illegal roofs" demolished at Kamala Mills: BMC official
3 restaurants' encroachments in the same locality were also demolished
A popular restaurant shaped like a bogie of a train, was also razed
Mumbai:
A day after 14 people were killed and many injured in a massive fire at a restaurant in central Mumbai's Lower Parel on Friday, the city's civic body this morning started a crackdown on restaurants in the area by demolishing unauthorised constructions.
The Brihanmumbai Municipal Corporation or BMC has taken action against at least six restaurants. A BMC official said that they pulled down "illegal roofs" of two restaurants - 'Skyview Cafe and 'Social' in Kamala Mills and encroachments of 'Pranay' and 'Fumes' and 'Sheesha Sky Lounge' at Raghuvanshi Mills in the same locality. The popular restaurant 'Pravas', which looks like a bogie of a train, was also razed using an excavator machine.
Action was also taken against some restaurants in Andheri, the BMC official said.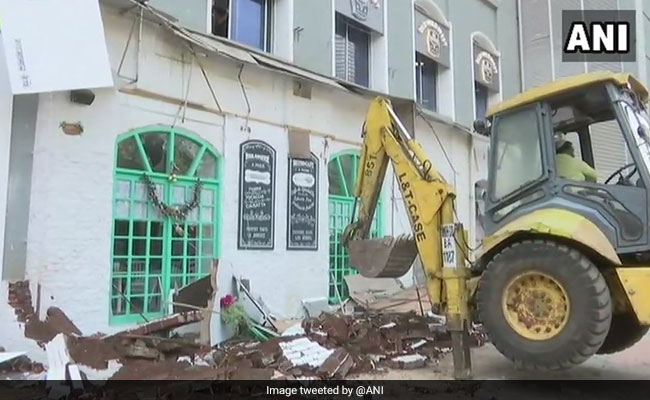 "We have already formed several teams and are collecting information about the hotels and restaurants, after getting complaints of unauthorised constructions by them. Several ward officers are also carrying out inspection and razing such illegal structures," BMC spokesperson Ram Dotonde said.
The fire that broke out at "1 Above", a rooftop pub in the Kamala Mills compound, has raised questions about buildings in the city's popular nightlife hubs and had triggered a safety audit. Chief Minister Devendra Fadnavis has ordered an investigation amid reports that illegal structures in the building exacerbated the fire and safety measures were not in place.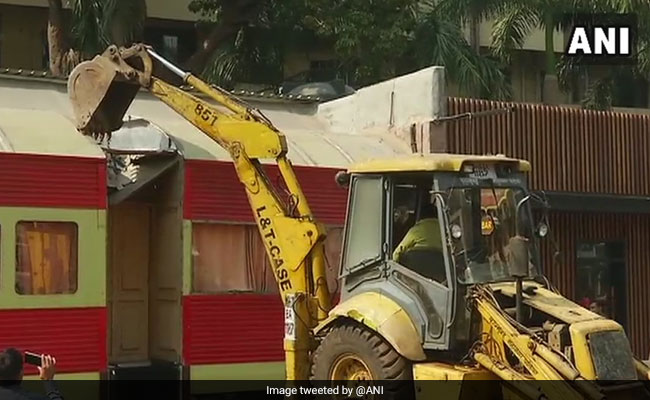 Around 150 people were present at "1 Above" when the fire began. Witnesses said the entire building was engulfed in flames in less than half-an-hour. The fire is believed to have spread further as the roof of the restaurant was made of bamboo and tarpaulin sheets.
The upmarket Kamala Mills complex houses around 20 pubs, coffee shops and fine dining restaurants. Close to the New Year, the nightlife hub was alive with party revelry.
The police have booked the owners of the pub "1 Above" along with others, under various charges including culpable homicide not amounting to murder. Multiple teams are searching for them and a lookout notice has been issued too to prevent them from escaping from the country.
With inputs from PTI