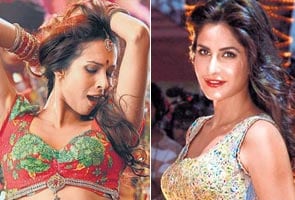 Mumbai:
In a fight ending the New Year bash at a Mumbai bar at 5 am on January 1, two men kicked up a row with three policemen over which of the two item numbers should the singer belt out.
The men, identified as Mayur Shah and Vinod Advani, employed with a local builder, were at Kaka bar and wanted the singer to belt out
Munni badnaam hui
while the policemen would not settle for anything other than
Sheila ki jawani
.
Finding it tough to negotiate a definite winner, the opposing camps deemed it easier to settle the question of the superior rhythm with a dustup.
Abuses were exchanged, but the stalemate prevailed. That is when the pro-Munni revellers started thrashing one of the constables, attached to Dindoshi police station.
Singers, bar girls, bartenders and patrons watched, waiting for the celebration to resume, unable to tell the cops clad in civilian clothing from the civilians.
Another constable called for help from Dindoshi police station.
More cops arrived and took the duo to the station, where they were booked for assault with criminal force and voluntarily causing hurt to deter public servants from discharging their duty.
The duo was produced in court the same day and remanded to police custody. They were later released on bail.
Asked why the policemen were not booked, Additional Commissioner of Police Ram Rao Pawar said, "We are inquiring into the matter and will take necessary action if they are found guilty."
Senior Police Inspector Vinayak Kakade said that his men were on duty and the accused hit one of them, so they arrested only the civilians.
The bar owner maintained a diplomatic silence over the run-in. "The fight was between the customers and the policemen and I have nothing to say in this regard," he said.