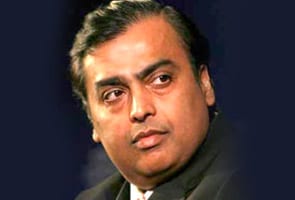 Mumbai:
The Mumbai police are probing a threatening letter sent to the country's richest man, Mukesh Ambani. Security for him has been increased at both his home and office.
A letter, purportedly from terror group Indian Mujahideen, has threatened to harm the head of the Reliance Industries group for backing Gujarat Chief Minister Narendra Modi.
Reliance is a major investor in Gujarat and Mr Ambani has often praised the chief minister for his leadership.
The letter, delivered to a Reliance office in Mumbai, also accused Mr Ambani of grabbing land belonging to a state-run statutory body to build his 27-storey residence in the city, believed to be the world's most expensive private home.
Police confirmed they were investigating the letter, without giving details of its contents.
"We got the letter yesterday and we're verifying all the facts and an inquiry is going on," Mumbai police spokesman Satyanarayan Choudhary told news agency AFP.
Mr Modi will play a large role in his party's campaign for next year's general election though the BJP has not decided if it will pick him as its presumptive candidate for prime ministerial candidate. Mr Modi's credentials were severely damaged by the fact that he was in office in 2002 when communal riots in Gujarat left more than 1,000 people dead, most of them Muslims.
The Indian Mujahideen has been blamed for several recent deadly attacks in India; the grou is also being investigated for possible links to the terror attack in Hyderabad last week?? In which 16 people were killed and more than 100 injured.