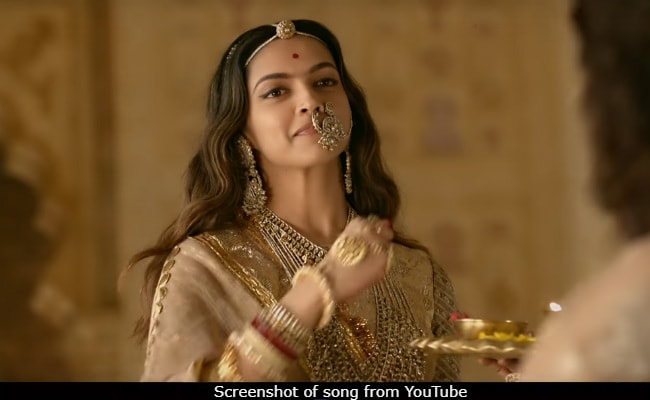 Mumbai:
Raj Thackeray-led Maharashtra Navnirman Sena (MNS) has supported the release of Bollywood film "
Padmaavat
" whose scheduled screening has been stridently opposed by Rajput groups in some states.
The MNS said the protesters should respect the decision of the Supreme Court which has cleared the decks for the release of the 13th Century period drama, directed by Sanjay Leela Bhansali.
Issuing a statement, MNS' film wing working president Shalini Thackeray said they would not let anybody prohibit the release of the movie in the Mumbai region.
"If anyone tries to obstruct the release of '
Padmaavat
' in Mumbai region, they will have to face the wrath of MNS workers," Ms Thackeray said.
"A movie is not a historical document and filmmakers are bound to take some liberty while making it. MNS had never objected the content of a movie but our objection was on employing actors from Pakistan," the MNS leader said.
Ms Thackeray said though many organisations had opposed Sanjay Leela Bhansali's "
Bajirao Mastani
" in the past, the MNS did not obstruct its release.
"We have taken a similar stand in the case of
'Padmaavat
' as well," she stated.
Ms Thackeray also took a dig at the BJP over the Gujarat government's stand that the movie would not be allowed to hit the screens in the state, before the Supreme Court stayed the ban.
"If the movie is not going to be released in the home state of the prime minister, one can imagine the worse scenario of law and order in other parts of the country," she said.
Protests have been held by various Rajput groups, led by the Rajput Karni Sena, mainly in Gujarat, Madhya Pradesh, and Rajasthan, opposing the screening of the film even after the Supreme Court lifted the ban. They have accused the filmmaker to have distorted history.
Many multiplexes have reportedly refused to run the movie fearing vandalism.