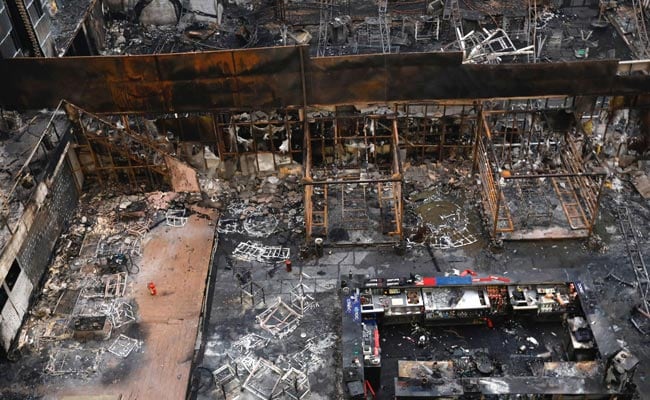 Mumbai:
A
massive fire broke out
at a building in Kamala Mills Compound in the Lower Parel area of Mumbai. So far, 14 people have been reported dead and several others injured. Majority of those killed are women, according to civic authorities. The fire appears to have started at a restaurant at the top floor of the building, although the cause of the fire is yet to be ascertained. Those injured were rushed to King Edward Memorial Hospital and Scion Hospital. Fire-fighters took more than three hours to douse the huge flames that leapt up in central Mumbai's nightlife hub. The fire brigade found that illegal constructions exacerbated the fire, which finally brought the restaurants down.The building in Mumbai houses commercial establishments including news channels have had to stop broadcasting.
Here are the highlights of the fire at Mumbai's Kamala Mills Complex:
Commenting on the fire at Kamala Mills compound, Kirit Somaiaya, a BJP lawmaker, alleged that the fire department had given clearance illegally to the pubs and restaurants despite violations.
"For me it is because the fire department is giving illegal NOCs (No Objection Certificates) to simultaneously the health department of BMC who are giving permissions to such restaurants,"Mr Somaiaya said.