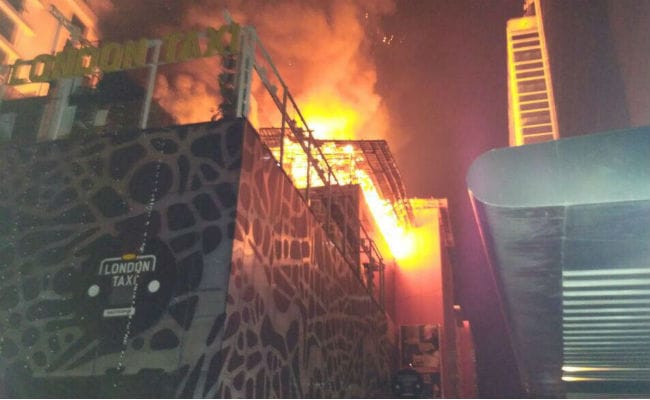 Mumbai:
Mumbai Congress chief Sanjay Nirupam on Saturday demanded that BMC commissioner Ajoy Mehta be suspended, for the deadly fire at a rooftop pub in Kamala Mills, which claimed 14 lives.
Terming the suspension of five civic official as an eyewash, Mr Nirupam demanded a CBI or a judicial probe into the incident saying the Brihammumbai Municipal Corporation (BMC) Commissioner "was guilty of overlooking irregularities".
Maharashtra Chief Minister Devendra Fadnavis had on Friday said that he has asked Mehta to hold an enquiry and submit a report within 15 days.
Talking to reporters at the site of the fire in central Mumbai, Mr Nirupam said, "The commissioner is guilty of overlooking illegalities and violation of rules. How can he probe his own sins? He should be suspended".
On Friday, a massive fire swept through a plush rooftop pub in downtown Mumbai during a birthday bash before swiftly raging through the building, leaving 14 people dead and 21 injured.
Mr Mehta had said that five BMC officials were suspended for negligence in connection with the fire.
"The assistant commissioner is in charge of the ward and should have been suspended first," Mr Nirupam added.
In wake of the blaze, the Mumbai civic administration has started razing unauthorised constructions of hotels and pubs.
Referring to it, Mr Nirupam said, "this means the BMC knew the illegal structures and still kept quiet for so long."
"If Fadnavis is sincere and has some feelings for the deceased, he should conduct a comprehensive inquiry into how permissions were given to eateries, restaurants and pubs on mill lands without ascertaining if they are complying with safety rules," added the Congress leader.