It's official. You might as well rename the area Aarey Leopard Colony, since it is home to not just one or two leopards, but an impressive nine, as these gorgeous photographs from the Thane Forest Department's recent camera trapping study show.
MMRDA wants the area for a car shed. Despite the chief minister's asusrances to the contrary, the Mumbai Metro Rail Corporation recently told the National Green Tribunal that "Aarey was not a forest and that leopards were never found there".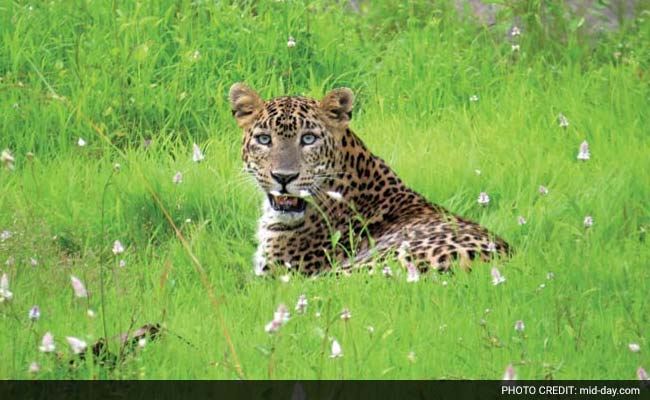 The survey demolishes the MMRC's puerile argument and strengthens the citizens' campaign to save the forest area.
But this photographic study has a bigger point to prove - nowhere else in the world can one find leopards and humans co-existing in such harmony as in Mumbai.
The camera trapping exercise was carried out by the Thane FD between December 2014 and 2015, with the help of several eminent names from wildlife and environmental fields.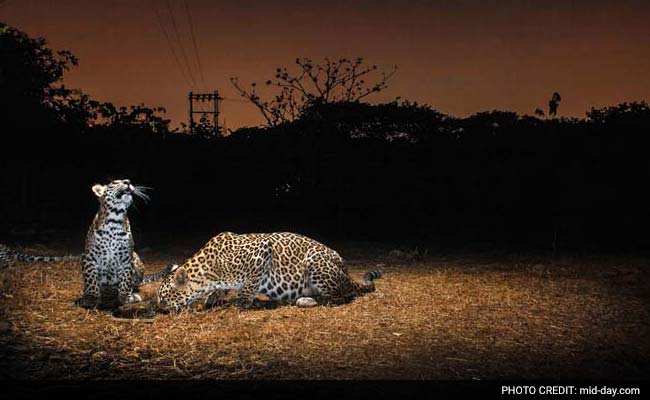 The startling harmony between man and leopard is yet another instance of how Mumbai is unlike any other city in the world, said the researchers, adding that Mumbaikars should be proud and see the big cat as the city's mascot.
"Very few people associate Mumbai with wildlife, but this is perhaps the only metropolis in the world with big cats living right in the middle of the city. The urban leopards of Aarey Colony have adapted very well to Mumbaikars. Usually, they avoid interactions with humans and move silently at night when human activity decreases. But it is not uncommon to see a big cat on the roads of Aarey between dusk and dawn," said naturalist and wildlife photographer Nayan Khanolkar.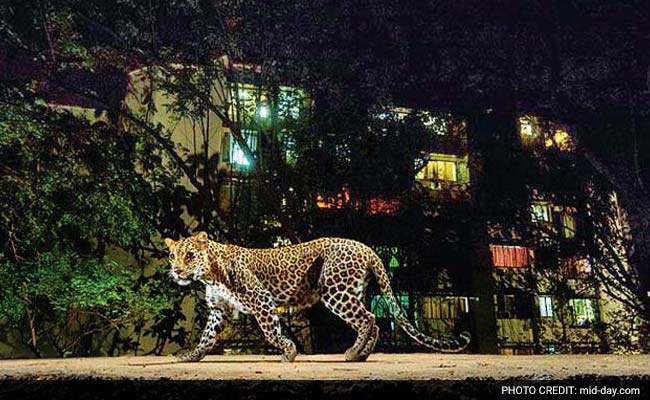 But what about the local residents who actually share Aarey with these predatory creatures? As far as the tribals are concerned, Aarey is as much the leopards' home as it is theirs.
Tribal Speak
"We have been living in Aarey since ages and have learnt to live in harmony with leopards because they have been here longer than us. The frequent activity of leopards in Aarey proves that this is their home too, and we need to protect it," said Ankush Bhoir, a resident of the tribal hamlet Keltipada.
As the photographs show, leopards live in close proximity to these residents, and even prowl inside their homes sometimes. But not a single man-leopard conflict has been reported in the past two years. But this could change unless the habitat of these wild animals is protected.
"If we don't act now to stop encroachments in the forested patches, a time will come when man-animal conflicts will become frequent. The government should declare Aarey as an eco-sensitive area (ESA) and keep a check on the slums that are mushrooming here," said Bhoir, who is also a member of Shramik Mukti Sanghatna, a social organisation that works for tribal welfare.
Buffer Zone
"We have spotted nine leopards here, but that does necessarily mean all of them are residents of Aarey, as some of them might go back to Sanjay Gandhi National Park. But through our study, we want to highlight the importance of protecting Aarey's forest, as it acts as a buffer zone to SGNP," explained researcher Rajesh Sanap.