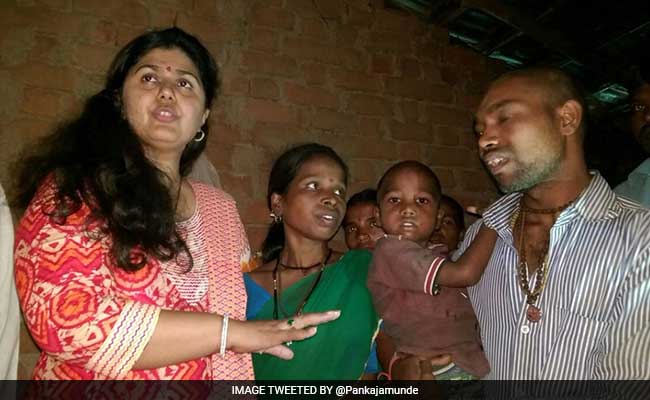 Mumbai:
The Bombay High Court today came down heavily on the Maharashtra government on the death of tribal children due to malnutrition saying it seems to lack "sensitivity" and is "not concerned at all" and judicial orders were almost an "exercise in futility".
Hearing a bunch of public interest litigations highlighting increase in the number of malnutrition deaths in tribal areas, the court asked the state to file an affidavit by October 26 on the budgetary allocation for the welfare of tribals, and how much money was actually being spent.
The Division bench headed by Justice V M Kanade also sought to know the steps taken by the government to curb the deaths of tribal children due to malnutrition.
The petitions alleged that available funds were not being spent for the purpose they were earmarked for, and a huge amount was being syphoned off.
The court was not satisfied with the government's response to these allegations.
"Various orders have been passed by the High Court... We keep passing orders but no progress is made by the state on this issue. Sometimes we feel we are doing this exercise in futility. The kind of sensitivity which is to be shown by Women and Child Welfare department is totally absent. They do not seem to be concerned at all," the bench observed.
"The British also ruled India in the past but did not bother to take any interest in welfare of tribals. Even after independence, the same approach has continued," it said.
"We are giving you a last chance. File an affidavit by October 26. Thereafter if we are not satisfied, we will pass an order," the judges said