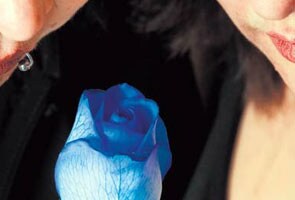 Mumbai:
A recent sting operation by a Telugu TV channel on members of a gay dating site has incited the gay community of Mumbai.
The operation was telecast on the news channel, which has a network all over the country, and the wrath of the gay community appears to be justified according to them, because the channel released profiles and even pictures of the members of the site on television.
The Lesbian, Gay, Bisexual and Transgender (LGBT) community were miffed by the channel's outrageous telecast of personal details of members and decided to wear condoms on their middle fingers and protest outside the channel's office in Andheri.
However, they later decided against using the vulgar gesture as a form of protest, and instead will now offer roses to staff of the news channel and request them to overcome their homophobia.
The protest is being organized under the banner of Queer Azaadi March.
Absolutely legal
Harish Iyer, a gay activist said, "We are calling for a boycott of the news channel after they telecast a program 'exposing' gays in Hyderabad.
They logged into a gay dating site after creating a profile and shared a few profiles on television, in what they are calling a 'sting' operation."
"What was the sting operation for since it is absolutely legal for two consenting adults to have sex in their private space according to section 377 amendment.
There are reports of suicide attempts in Hyderabad. I am going to the news channel office in Mumbai with a rose, which I will offer as a gesture of peaceful protest," he added.
Iyer also claims that this isn't journalism. "They had not got consent from the people whose pictures were broadcast on the channel, which is the basic ethic of journalism."
Rose over condom
Praful Baweja, another activist justifying why they shelved the idea of showing condoms on their middle fingers said, "What would the gesture achieve? We do not want to make a statement, but simply want them to be cured of their homophobia," he said.
"We decided to give them roses instead and will also mail them letters of objection for what they have done," he further elaborated.