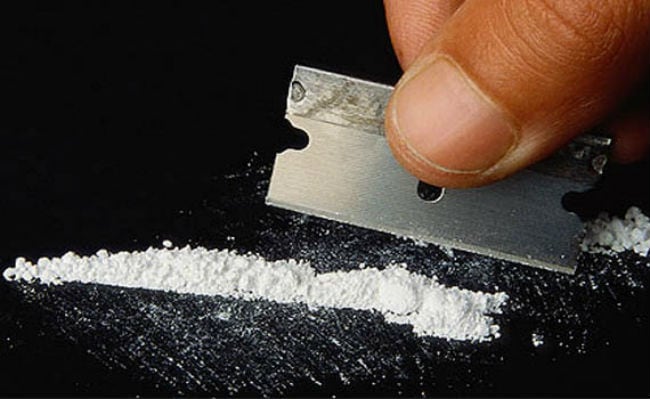 Mumbai:
In a major setback for the Mumbai Police, a special court rejected its plea for a fresh test of samples from the seizures made from a constable who was arrested for the possession of the narcotic drug Mephederone, known by its street name of 'Meow Meow'.
The Mumbai Police request for fresh tests on the samples was rejected by a special Narcotic Drugs and Psychotropic Substances (NDPS) court. Earlier tests showed that the substance recovered from the locker of Constable Dharmaraj Kalokhe was not Meow Meow, but Monosodium Glutamate (MSG), a food additive.
Constable Kalokhe had been arrested in March, in a case that attracted significant attention. About 100 kg of the substance, which looked like Meow Meow had been recovered, and police officials had then said no had suspected him of also being a drub peddler since he was a cop.
However, in May this year, a laboratory test on the samples recovered from Mr Kalokhe's locker indicated it was not MSG, which means the police case almost falls flat.
The Mumbai Police had followed up by asking the court's permission to send the samples for another test. But the request has been turned down by the NDPS court today. Mumbai Police has refused to comment on the matter saying it is sub-judice, but indicated that it plans to appeal against the order in a higher court.
Though the application of the drug charges against Mr Kalokhe over the MSG is now being questions, police say other articles recovered from his locker still justify the drug charges.
Meow Meow is a cheap and accessible drug manufactured from plant fertilizers. It is said to raise alertness, openness and euphoria. It was banned across India in February. One of the side effects of using Mephedrone, is that it can overstimulate your heart and blood circulation that can lead to risk of fits.
Over a month after Mr Kalokhe's arrest, the police managed to arrest Shashikala alias Baby Patankar, the kingpin of the mephedrone trade in the region. Sources say she was close to Constable Kalokhe. She had been arrested after being on the run for 40 days.